What is your favourite online communication method? I know all of you have different answers. My favourite one is skype. But what is Skype and why I'm choosing Skype? Skype is an application that allows keeping conversations all over the world. It is one of the fastest methods and offers free audio and video calls and file sharing too. And it is supported for both one-to-one calls and group calls of up to 100 people on your computer, mobile, or tablet. I love skype because of some features it has. They are Skype translate which helps us to communicate with people in different languages because it translates the conversations in real-time, End-to-end encryption, Screen sharing, and live subtitle If you have any hearing problem or you are in a noisy environment. These features are more beneficial when I'm doing my office works. However, after some period, people moved for other Skype Alternatives. 
---
What is the Best Alternative to Skype?
---
Is There a free Skype Alternative?
Yes. Not only one. There are lots of free Skype Alternatives for you. Among them, Google Hangouts has lots of similar features to Skype. Let us share with you more about few best alternatives below!
---
1) Google Hangouts
From my point of view, Google Hangout is the best alternative to Skype. Do not worry about using Google Hangouts to keep in touch. You have features such as messaging friends, free video, and audio calls. You can keep conversations with one person or group up to 150 people. Google hangouts allow stickers, photos, images, videos, and GIFs, etc. So it attracts young people more.
You can use Google Hangouts across Android, iOS, and the web too. You can message your friends even they are offline also. Google Hangouts offers keeping records of conversations for a short period. And there is a snoozing system also for notification. You can respond later because of this feature. Google Hangouts is the best place for communication and skype alternative for Linux too.
Which are better, Hangouts or Skype?
When I was considering the pros and cons of Skype and Google Hangouts, I found that Google Hangout is better than Skype according to my expectations.
Website
Android
IOS
---
2) Viber – Is Viber Better than Skype?
Viber is a famous communication platform that is more popular among the young crowd among Skype Alternatives. Messaging with beautiful stickers, images, and photos, video calls, and audio calls are offered by Viber. Now it has over 1 billion users all over the world. Viber is an easy way to start a group chat. And the video and audio calls are high quality. I'm also a Viber user. I like this app because of its user-friendly background.
Young people love this platform because of the lovely emoji s. And the most important thing is Viber is a robust and more secure application. There is no matter of the device that you use. It supports Android or iOS. And the desktop application is also perfect. But the main drawback of Viber is there is a limitation to file sharing. And there are lots of ads. If you choose Viber, it will give you an excellent service. As a user of both Uber and Skype, I think the better one is Viber due to the more user-friendly features. 
Website
Android
IOS
---
3) Whatsapp
My favourite is Whatsapp. It is another communicating platform that was spread in a short period all over the world. Text Messaging, Voice Messaging, Video, and audio calling features are the main things. You need an internet connection only to use this app. And there is no subscription fee. You can send images, photos, videos, voice messages, and documents. Some apps need usernames and passwords to use them. But here it does not require any username or password. It works with your phone number.
Now you have some new features on Whatsapp. Now you can set the chats to disappear after seven days. New wallpapers give your chats a new look. You can arrange it in light mode, dark mode, or any other coloured backgrounds, etc. I'm using Whatsapp for a long period. But I don't have any problem with this chatting platform. So you also can join with Whatsapp without any fear. 
Which is better Skype or WhatsApp?
By considering all the features of both of these platforms, we can find out that Skype is good for computer users. And Whatsapp is more beneficial for mobile users. 
Website
Android
IOS
---
4) Cisco
If you are searching for another alternative to skype, Cisco is another platform for you. But why you are choosing Cisco? There are business-specific features. And there is integration with various platforms like Microsoft Teams. But on the other hand, you have another reason to drop it. It is the cost of this platform. It is a little bit expensive. Cisco allows lots of video conferencing features to the users. In Cisco, it is easy to customize the settings. And the support of Cisco is very responsive. Cisco supports virtualization support. And Cisco is more powerful to automate daily tasks. You have a great reporting system of calls and SLA. Cisco is a worldwide platform that has millions of users.
Website
Android
IOS
---
5) Zoom – Is Zoom better than Skype?
Zoom is an upcoming communicating platform that allows users to keep meetings, video chatting, and conferences, etc. It is more through this pandemic period because all the people move to do everything online. In companies that held meetings through zoom, teachers and lecturers use Zoom to teach the lessons. The free version of Zoom allows video chatting service up to 100 devices at once. And there is a 40minutes limitation in the free version.
If you need more features, you can go to the paid plans. One is $15-$20 per month, and the other one is $50-$100 per month. Zoom is supported for Windows, macOS, iOS, Chrome OS, and Android. However, you can easily join with your lovelies or professionals through this app. Both Zoom and skype has pro and cons. If you compare these two, you can find that Skype is good for holistic business solutions, and Zoom is good for frequently meeting arrangers.
Website
Android
IOS
---
6) Discord
Let's talk with your friends and communities. Do not hesitate to choose Discord for that. Discord is another platform to communicate with people and have fun over text, audio, and video. It streams live desktops to share content. You can create individual groups for different parts of the company and keep separate chatting rooms. In Discord, messaging is fantastic. There are some excellent features in Discord: high stability, privacy, and voice chat quality. But there are no more emojis, colour schemes, and themes also. And Auto unmuting is another drawback of Discord. Join with Discord and enjoy by connecting with your familiars and professionals.
Website
Android
IOS
---
7) WeChat
Wechat is another social media app that helps to connect with people. You have more features here. You can chat and call with friends, Mini programs, playing games, reading news, and paying bills are the main features of Wechat. Chatting with friends using text, videos, and audio is available on WeChat. And you can send images, photos, videos, emoji s and other documents via Wechat. You can share the location through this app.
If you are a group chat lover, you can create groups in Wechat for up to 500 members. You can make trust Wechat because it gives you an excellent privacy service. There are some new features and new updates also. Now you can enable parent control mode in settings, and you can search stickers in the chat sticker's panel. Wechat offers lots of features to billions of users all over the world, and you can introduce WeChat as a best skype alternative for mac.
Website
Android
IOS
---
8) IMO
I think you all know about IMO. Imo is a top-rated, easy, and simple app for you. It allows messaging, audio calling, and video calling. The benefit is it is working even in a low network connection also. So lots of people connect with Imo because they can use it anywhere. Imo is compatible with every network such as 2G, 3G,4G, and Wi-Fi.
Imo provides you to make group chats of up to 100,000 members. So people who need to chat with a large number of peoples together they always choose IMO for their works. And IMO is supported for iOS, Android, macOS, and Windows. If you need to make an international call, you can get it free without any charge. You can save data also if you use this app to chat or make calls. But there some feedbacks that there is no privacy of your data and your profile information. Anyway, Imo is a very effective app to use among Skype Alternatives for international calls. 
Website
Android
IOS
---
9) Google Duo
When we are talking about high-quality video calling apps, Google duo takes the top place among a large collection. As Google Nest Hub Max, it is working on Android, iOS, tablets, computers, and also in smart displays, etc. And Google duo is a very simple and easy app for the users. Friends love to make group video calls. But they are always suffering from the limitations of social media. But here you do not have any problem.
You can make group video calls through Google duo up to 32 people. You can share audio and video messages with lots of effects and notes, photos, images, and emoji s too. In poor lighting also, you can make video calls via Google duo. With these, all the features Google duo provides you with excellent service as social media. And you have to sign in here from your Google Account. Join with Google Duo, which is similar to skype and enjoy.
Is Google duo better than Skype?
Both Skype and Google duo has different features. But when I was using these two apps, I realized that skype is good for me more than Google duo.
Website
Android
IOS
---
10) FaceTime
Video calling is more popular among the young crowd. So due to this reason, most of the young crowd know about this video calling app, FaceTime. But FaceTime is working on iOS, iPhones, iPads, and macOS. It is not supported for Android phones. Everything is more beneficial. You can use FaceTime for business discussions, virtual meetings, and many other collaborative activities, etc.
The main feature of this FaceTime app is High definition video, Ring anywhere and anytime, Easy to organize contacts, User-friendly interface, and Quick setup. The most beneficial thing is you can make high-quality video calls here. And you can make calls via this app even it is not running also. It is more suitable for business people. Anyhow if you are an Android user, you have to go for another skype alternative.
Website
IOS
---
11) Go to Meeting
Not only for professional and business meetings and skype alternative for business, Go to Meeting can use for casual discussions also. Now Go to Meeting has over 2.5 million downloads and over 4.5 ratings. In the Android market, Go to Meeting is the premier mobile meeting app. Go to Meeting is available on Android. There is no matter where are you live. You can use Go to Meeting and connect with people from anywhere.
If you are in a business or professional Meeting, you can share your screen with the other members by Go to Meeting. Go to Meeting allows the alert service to get the notification when the Meeting is starting. And you can see all the upcoming Meeting via Go to meeting app, and you can join them just in a tap. Now there is no need to sign up here. You can join the Meeting, discussion or session is very easy. 
Website
Android
IOS
---
12) Jitsi
Jitsi is another app for you to communicate with people. It helps you to be with your friends, familiars, relations, office members and lovelies, etc. When I was using Jitsi, I found that the most beneficial thing in this app is there is not any restriction about the number of members which you can keep in a conference or any other discussion. The only limiting factor of Jitsi is Server power and bandwidth.
You don't need an account to continue in Jitsi. And suppose you are considering the security of your discussions and conferences. In that case, you can keep going to the Meeting with a password. You have to download some apps. But you can use Jitsi through the browser also. This is how Jitsi provides its service to users. This is another best choice for skype alternatives for phone calls.  
Website
Android
IOS
---
13) Slack
Slack is a very helpful platform to be together with people and communicate as an app like skype. You can communicate with people via Slack by calling or messaging. You can share documents. Here you can get the past conversations and files of your team. In Slack, you can categorize discussions by channels. Slack can provide information from other sites and sources.
Slack is an app which is very easy and simple app and also a free app that is more suitable for large groups. As these advantages, Slack has some cons too. If you need to customize the meetings, there are some limitations to it. Sometimes the notifications may receive a little bit late. And some of the users are telling that there are some bandwidth issues and drop down when they are in calls. 
Website
Android
IOS
---
14) Talky
Do you need a simple and easy app to communicate? Talky is another solution for that. You can create chat rooms, and you can create a URL. Then you have to share this URL with the members of this gathering—just an easy procedure. You don't have to follow more steps to chat with friends here. Talky is a video chatting platform and alternative to the skype app. You can continue the communicating process between two or more people.
The user does not need to install or download any software or app. You can use this platform via the browser also. If you are chatting through Talky, you can add up to 15 people to your group. But here we can see some drawbacks too. This is not like other power systems. And the main con is if you are using Talky you have to turn on the webcam. It may be a bother for you. Anyhow you can use Talky as an alternative to skype.
Website
---
Which is the Best Free Video Calling App?
---
Why is Skype so Bad? If we consider video calling, Skype has so many drawbacks. Sometimes it freezes the video. There are some feedbacks that there are call droppings and 3-way calls are not working. So due to these reasons, people move to others. Overall, I think Zoom is the more profitable and excellent video chatting service.
---
What is the most Popular Video Calling App?
---
In this covid-19 period, the most upcoming popular video chatting app is Zoom. But we can see Google Duo and skype also at this level.
---
Summary
We are using social media platforms for many reasons. But you and I have different purposes. So you have to observe and gather information about this alternative for skype and choose the best and suitable one for you. You can get all the needed details on communicating apps. Now you can go through this one by one and get an idea about which one is matching for your expectations.  
---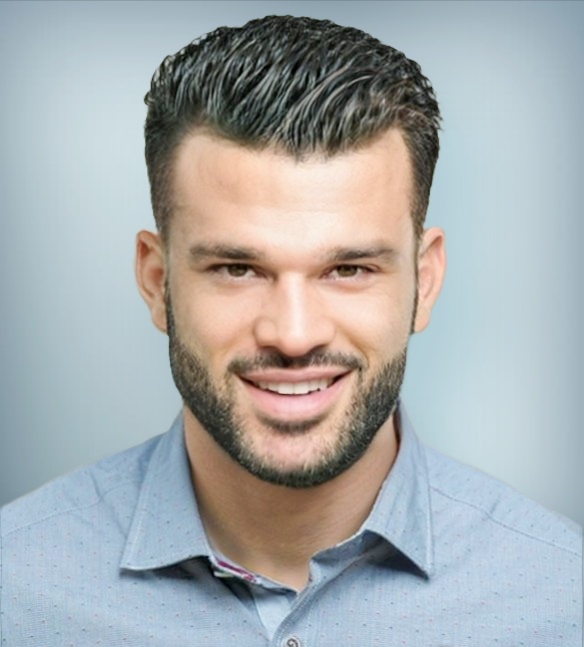 I'm Jhon Max from Nevada, USA. I'm graduated as a computer engineer and I have more than 10 years of experience in app developing, web developing and software developing.
I welcome you to my site, Archies of Tech. The main objective of our website is to provide you with information on apps, games, software, which are similar to some of the popular applications available out there.