In this article, I am going to list the best Games Like Second Life Unblocked which can be used as apps for any phones. During my university period, I was severely addicted to games. So I was always searching for the best games day by day. In this way, I found a fantastic game that is more similar to real-life and parallel society. All the parts of Life, such as business, lifestyles, gaming, and sex, were represented in this Second Life. It is not suitable for children below 11 years old. Second Life is an adults-only game which is for above or 18 years old. But if you are 13 years and older, you can try with Second Life under some restrictions. 
---
Are there any games similar to Second Life?
---
Why not. Day by day, the gaming world is fast-developing. So now there are a huge amount of games like Second Life. 
---
1) Avakin Life
To get a unique 3D role-playing game experience, Avakin Life is the best place. After you inform about the feature with Avakin Life, unlimited creativity, and endless possibilities, you will never miss joining this game. Here you can design and decorate your home. You can meet friends and chat with them. And also you can dress as your wish with lots of unique and different items. And you can define new fashions also for your avatar. Avakin Life is a free game for Android, iOS, or Amazon Devices. 
Website
Android
IOS
---
2) Club

Cooee
To have a fun or amazing chill on the beach with adventure, register in Club Cooee. It is an easy and free game. It is a real social chat game. You can make your chat room according to your expectations. It may be on the beach, inside, outside, or at home, etc. Club Cooee never forget to treat their users with the latest music and DJ music too. Hottest dancing movements and dances set the player's party mood as well as the music. You can chat with friends and get fun in many ways you wish, such as hugging, kissing, romantic dancing, and whatever you need. You can create your profile on your own. The profile is one of the things which you attract people. 
Website
Android
IOS
---
3) IMVU
IMVU is a world-wide 3D game that became the largest avatar-based social experience. It allows you to customize your look and also create your preference. To get a gaming experience with social media, there is nothing other than IMVU. You can role-play, chat with friends, have a virtual date, dress up, have fun with parties, connect with millions of friends of the virtual world, etc. This is a free game. You can get the avatar's Life to you. In IMVU, the most important thing is you can share any of your gaming experience and mood with social media. It provides you lots of nice filters, effects, emojis s and functions too. 
You may also like to read about the 12 Best Online shopping apps
Avakin Life, Smeet, Twinity, Virtual Droid, Lady Popular, OurWorld 
Website
Android
IOS
---
4) Smeet
Another 3D social chat game among the collection of the games like Second Life. I can introduce Smeet as a very comfortable social chat game full of opportunities. Smeet is a new kind of virtual life game. Here you have all the possibilities to dress up avatar with lots of clothes, new faces, latest hairstyles, and new fashion trends. You can find out the latest items every week. Smeet players never forget to learn new dance movements also. Chatting with people, listening to music in international music rooms, meeting your friend in private 3D rooms, keeping your parties, and participating in other events are the other opportunities you have in Smeet. 
Website
Android
---
5) Mabinogi
Mabinogi is an online role-playing game that allows multiplayer in the game. It was developed by devCAT studio and released by Nexon. People love Mabigoni mostly because of its beautiful and cute graphics and the challenging and fun battle system. You can make your look individually. After a real-time week, you can rebirth. It means after a week you can change your look and age. But when you do rebirth, you have to buy a basic card which costs 7500 NX. If you are a pet lover here, you can have pets such as cats, dogs, bears, horses, and odd pets like spiders. Every two months, new pets are added to the Mabinogi game. But it takes some money.  
Website
---
6) Habbo
Habbo is a popular building game among teenagers, youngers, and adults. Habbo treats its players with lots of features. Mainly you can create or design your avatar look to your expectations with unique fashions. Habbo is famous as the largest chatting network for teenagers. You can make new friends and join so many groups. Habbo is a Master Builder due to the 500 million rooms in Habbo. Habbo is updated and done with new additions per week. The only disadvantage I have found in Habbo is due to this expansion Habbo game is a little bit limited. 
Website
Android
IOS
---
7) Woozworld
Woozworld is an ideal place for people who are interested in the fashion industry and gaming. Let's enter the fashion virtual world and meet world-class fashionistas and enjoy. Meet new friends and chatting with them is allowed here. Personalization and dressing up is the best feature in this game. Don't you like to enjoy yourself with celebrities, friends, and musicians? Woozworld offers it for you. You can decorate and customize your rooms, create your race with friends, Host the parties and events as you like and vote for your friends to level up them, etc. Woozworld is not free. But it gives you a 3 – 7days free trial. 
Website
Android
IOS
---
8) The Sims
Among life simulation video games, Sims takes a great place, which is developed by Maxis. We can tell that The Sim is the best-selling video game ever due to selling 200 million copies. You have to grow Sim town and expand your community. In Sim, you have the chance to build up your dream home. And you can compare your design creativity with the friend's ones. Life is full of bonds and relationships. Here you can make relationships, keep them, get married, and all the life events you wish in real life. The Sim is a free game. But if you need more items, you have to pay. The Sime has some bad feedbacks for the advertisements which appear during the game. 
Website
Android
IOS
---
9) Lady Popular
If you are a female game lover, this is the most awaiting one for you. As a big fan of this game, I like to introduce this Lady popular as the best online dress up and fashion game. You can create fashion lifestyles and customize your avatar by applying makeup, hairstyles, trending clothes, jewelry, shoes, and other items according to the matching skin color. Here you can find a better boyfriend by showing your beauty and personality. Organizing engagements parties, inviting your friend to these parties, planning a fantastic wedding, and compete with other girls and ladies are the other opportunities in Lady Popular. You can see Mall, Beauty Salons, Wardrobe, Apartments, clubs and Fashion Arenas, etc. 
Website
Android
IOS
---
10) RuneScape
The player by a customized avatar represents another fantastic online role-playing game for you. If you are a beginner, you will have the founder's pack. A Steel Panther Combat Pet, the dazzling Radiant Dawn Armour, and a unique rest animation are included in this pack. In RuneScape, you can choose your path. Here you can make friends. RuneScape has lots of unique and memorable locations. People love this variety of the game. And you can improve your skills during this game. There are some new comings to RuneScape. In the past, RuneScape was available in Google Play Store only. But now it is in other players also, and no need for membership. 
Website
Android
---
11) MovieStarPlanet
This is the most awaiting place for kids from the collection of the game like Second Life. Does your kid love Movie Stars? Now they have a fantastic game and a social network for them. You have to create a movie star and make photos, designs, clothes, Artbooks, movies, etc. In MovieStarPlanet, players can share all the above things with their fans and friends. Do best designs, and play with dressing them up. You can find and make friends and chat with them in your chat rooms. The nice thing is MovieStarPlanet allows the players to watch their favorite shows and the celebrities from Youtube. 
Website
Android
IOS
---
12) Kaneva
Kaneva is not just an alternative to Second Life or a game. Kaneva is a virtual world. So many different virtual worlds are allowed to the Players by Kaneva. The features of Kaneva are amazing. Mainly it has games which you can get a 3D experience. Finding friends, making friends, cool hangouts are the things we can see here. You can build your avatar with 3D graphics. And there you can interact with the environment and have fun. Kaneva is another world-famous gaming and networking platform which gives great pleasure to the audience. 
Website
---
13) Virtual Families – Social Games like Second Life
Virtual families are an enjoyable game created around a real family environment, with bonds and relationships. I describe the game; there choose a husband or wife and start their virtual Life. Then make babies and adopt them. Pets are also cared for by them. Live with nature, guide the next generation, and write the life story. In this whole story, you can design your own home, train your babies to make written choices and decisions, and encourage them to do the best in their career, etc. The only negative feedback of Virtual families is it is a little bit expensive for the players. 
Website
Android
IOS
---
14) Stardom
Who doesn't like to live a life as a Hollywood Star? In Stardom, you have this opportunity. Stardom is a casual adventure game that is supported for both Android and iOS. Stardom is available at iOS App Store, Mac App Store, Google App Store, and Amazon App Store. If you are a beginner, you have to create your avatar and customize it. Name, Gender, clothing, accessories, and facial appearances are the fields that you can change. You can date with celebrities, and with the stars. People have become more addicted to this game due to its enjoyable features, simple and user-friendly environment, and nice and great graphics. 
Website
IOS
---
15) Hollywood story
https://www.youtube.com/watch?v=U3bZXsPxfaI
Hollywood Story is another best opportunity to become and keep a celebrity or star career and another alternative to Second Life. As the first step, you have to build up your movie star. Then personalize the avatar by clothing, designing, doing makeups, and hairstyles too. As the second step, you can shoot your movie and share them with your friends and the audience. Then you can increase your fans. To keep your uniqueness, try to meet fashion designers, get their new ideas, and wear according to them and the new trends to catch the audience and keep it at a level. To earn more fans, keep a star-signed fashion collection. 
Website
Android
IOS
---
Is Second Life Game Dangerous?
---
No. If you are using the official download, there is no issue or safe from viruses and malware. But if it is an unofficial or third-party one, you are at risk as usual. 
---
What are animal Games like Second Life?
---
Gojyo

Smeet

Twinity

Habbo

Roblox

Planet Calypso
---
Summary
The above collection with 15 alternatives to Second Life game for Android and iOS are the top best games. Every game has pros and also cons. You have to separate them and stop at the place where is matching with your favorites and expectations.
---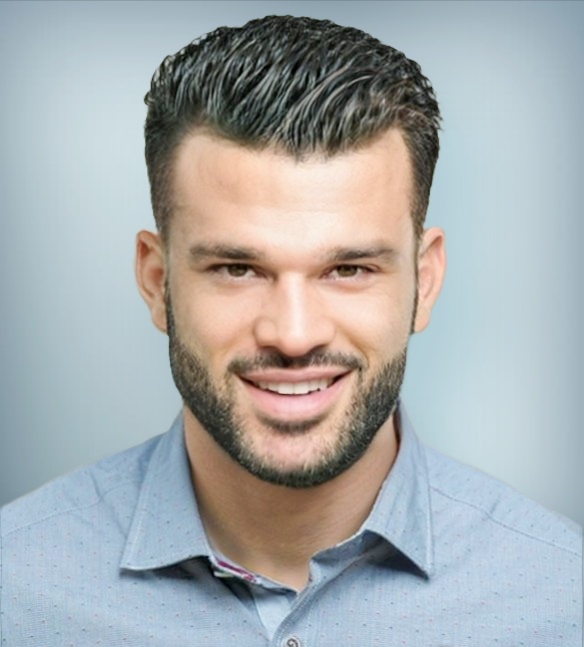 I'm Jhon Max from Nevada, USA. I'm graduated as a computer engineer and I have more than 10 years of experience in app developing, web developing and software developing.
I welcome you to my site, Archies of Tech. The main objective of our website is to provide you with information on apps, games, software, which are similar to some of the popular applications available out there.