Many of us love to watch movies at home or anywhere you like. It has become a popular hobby due to the prevailing situations in the world. There are several free movie streaming apps that you can download. But, there are many spammy apps in the internet. So, we tested 100+ apps to filter the spammy apps and find the perfect apps to watch movies online. 
So, we did the hard part and let's right dive into the list.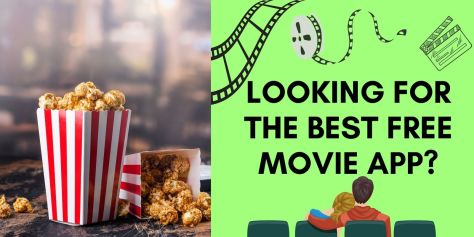 ---
What are the Best Free Movie Apps for Android and iOS?
---
1) Popcornflix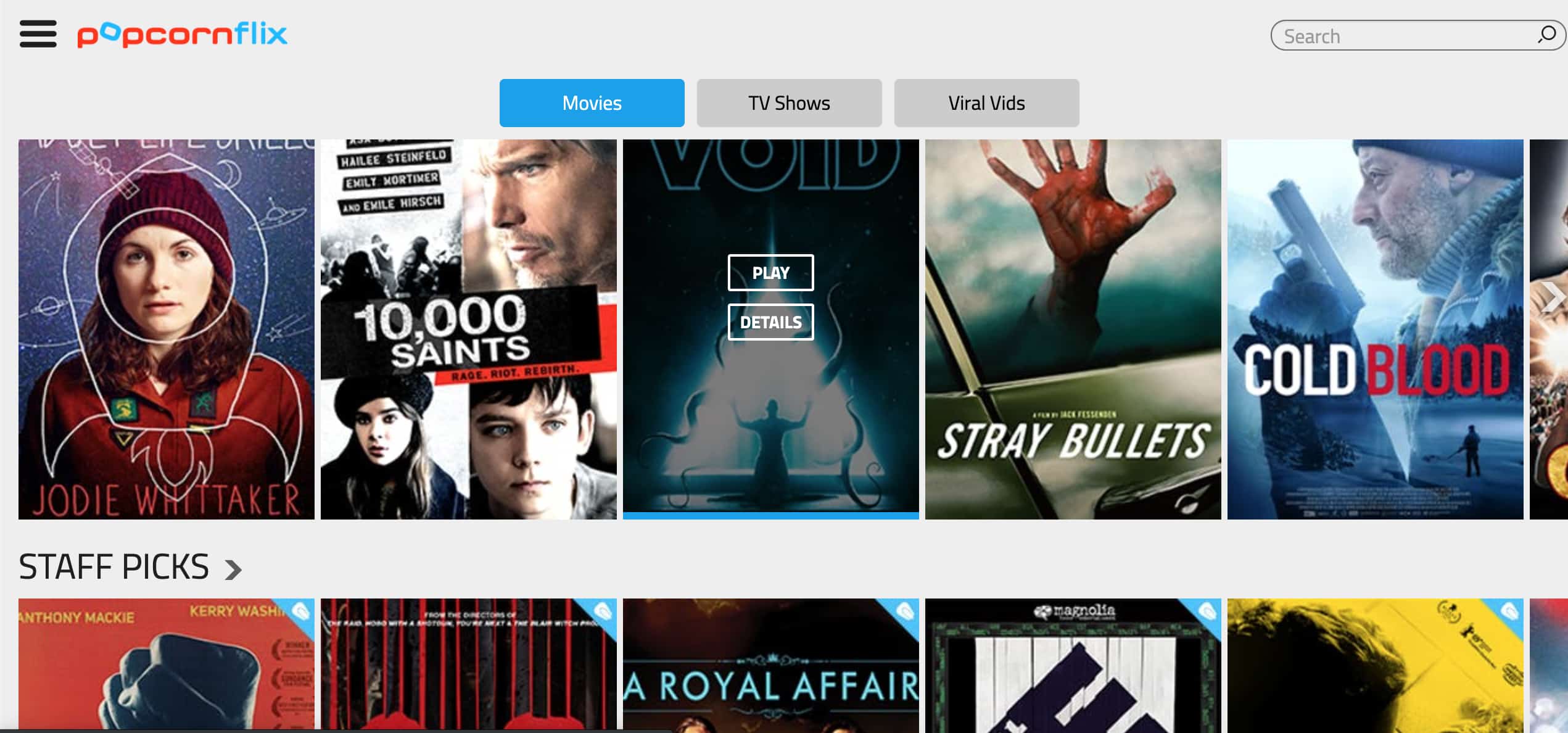 Popcornflix is a very famous free movie app. It has a massive collection of movies. This app has several categories, like TV shows and movies. There are several subcategories in the movie section. Some of them are drama, action, staff picks, and popular. So you can select your favourite film very easily.
Only relatively short ads are played during movies

Availability of popular film.

We can easily find TV shows and movies separately.

Availability of separate apps for kids and horror movies.
This free movie app supports only for some devices.
Website
Android
IOS
---
2) Tubi TV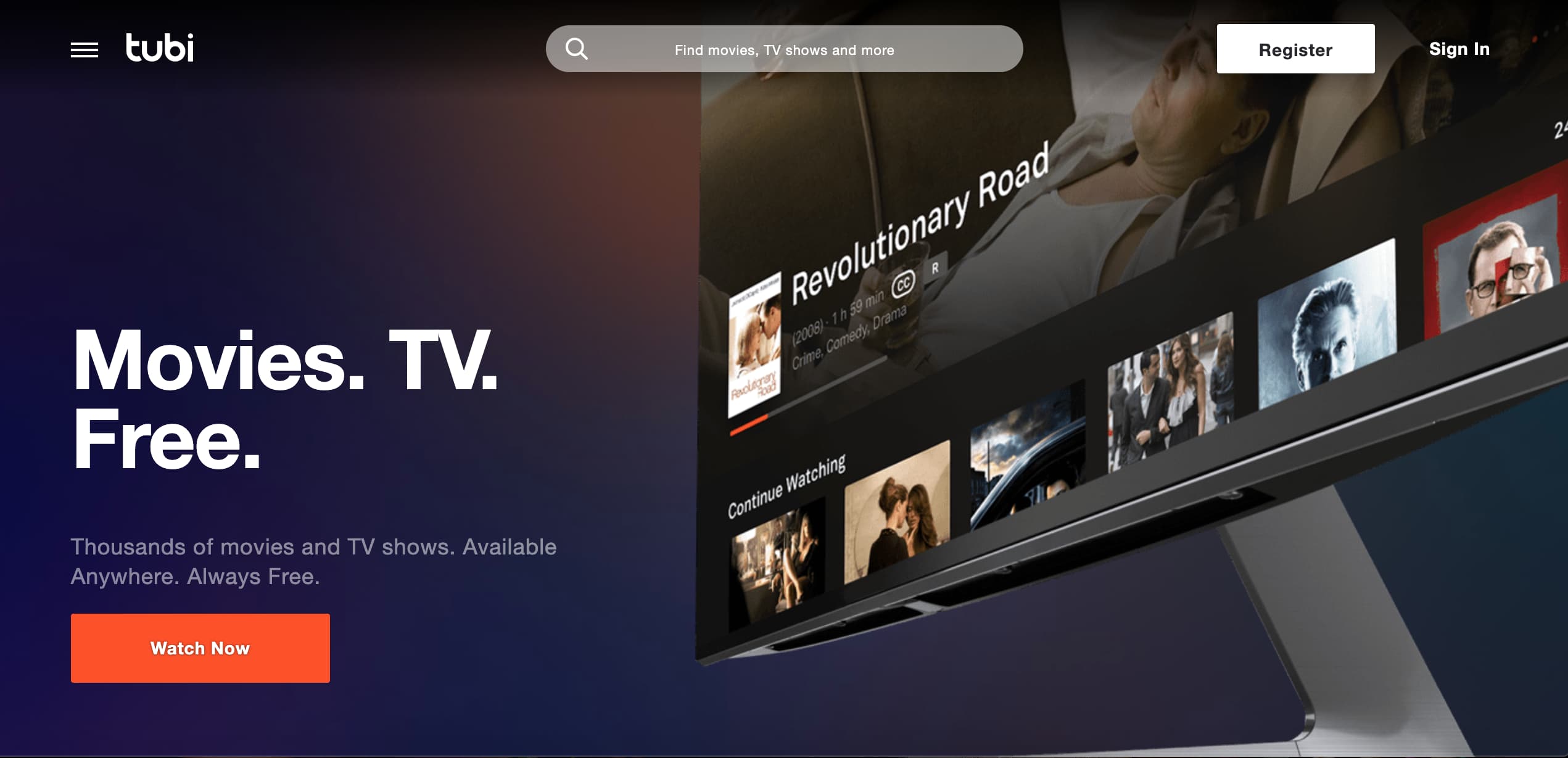 Tubi TV is one of the best free streaming apps for Android and iOS for you. This app is divided into several categories. This free movie app is straightforward to use.
Every movie is free in this app.

Tubi TV has famous and new movies

You don't need to have an account to watch movies. You can watch videos either as a guest or after login.
Multiple short ads are playing during the movies.
Website
Android
IOS
---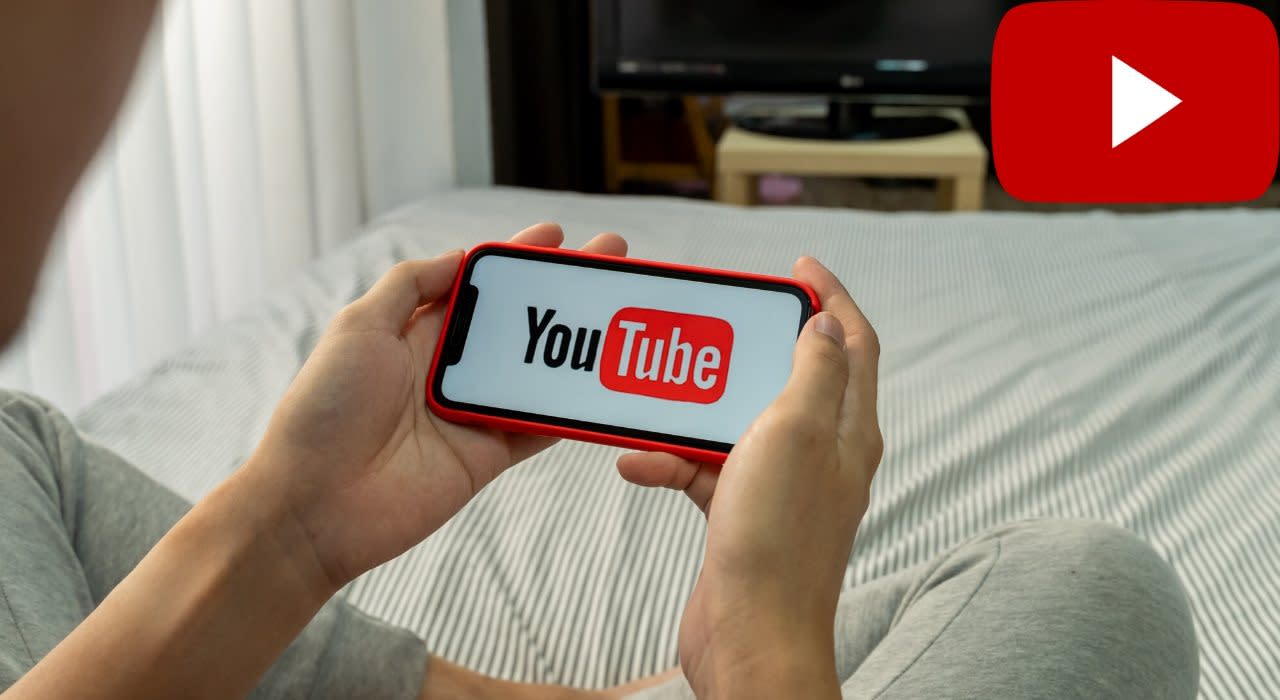 All most everyone is familiar with this app. But most of us don't think that YouTube is among the best apps for movies on both androids on the iPhone. YouTube has a large number of movies that you can watch.
It provides a list of free movies.

A notification comes whenever a new film arrives. So you will never miss a new movie.
The no.of movies available on YouTube are lesser when compared with the other movie apps free.

Sorting of the movies or browsing by genre is not available on YouTube.
Website
Android
IOS
---
4) Vudu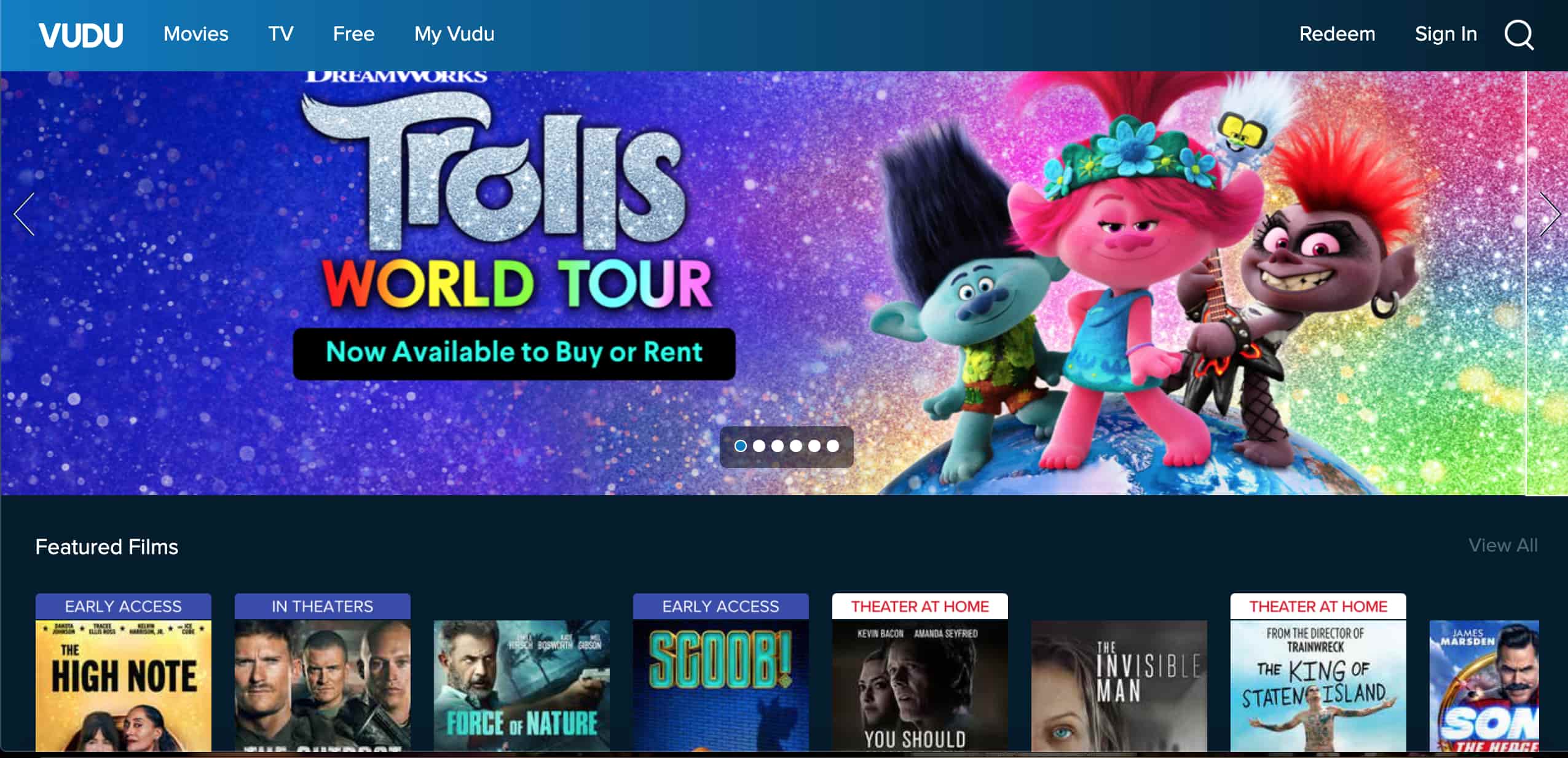 This movie app is not free. Either you can buy movies or watch free movies which play occasion ads. It is easy to find the free movies in the Vudu app because there's a separate page. You will able to see all the free movies for the particular week from that page. Vudu is available for both iPhone and Android. The interface of this movie app is obvious. What you have to do is just browse the category and tap on the name.
Vudu is updated with new movies very frequently.

Free movies are easily accessed in Vudu when compared with other movie apps.

This app contains a lot of high-quality movies.
All the free movies show ads

You must be logged in to watch movies.

Free movies are removed from this app very frequently.
Website
IOS
---
5) Yidio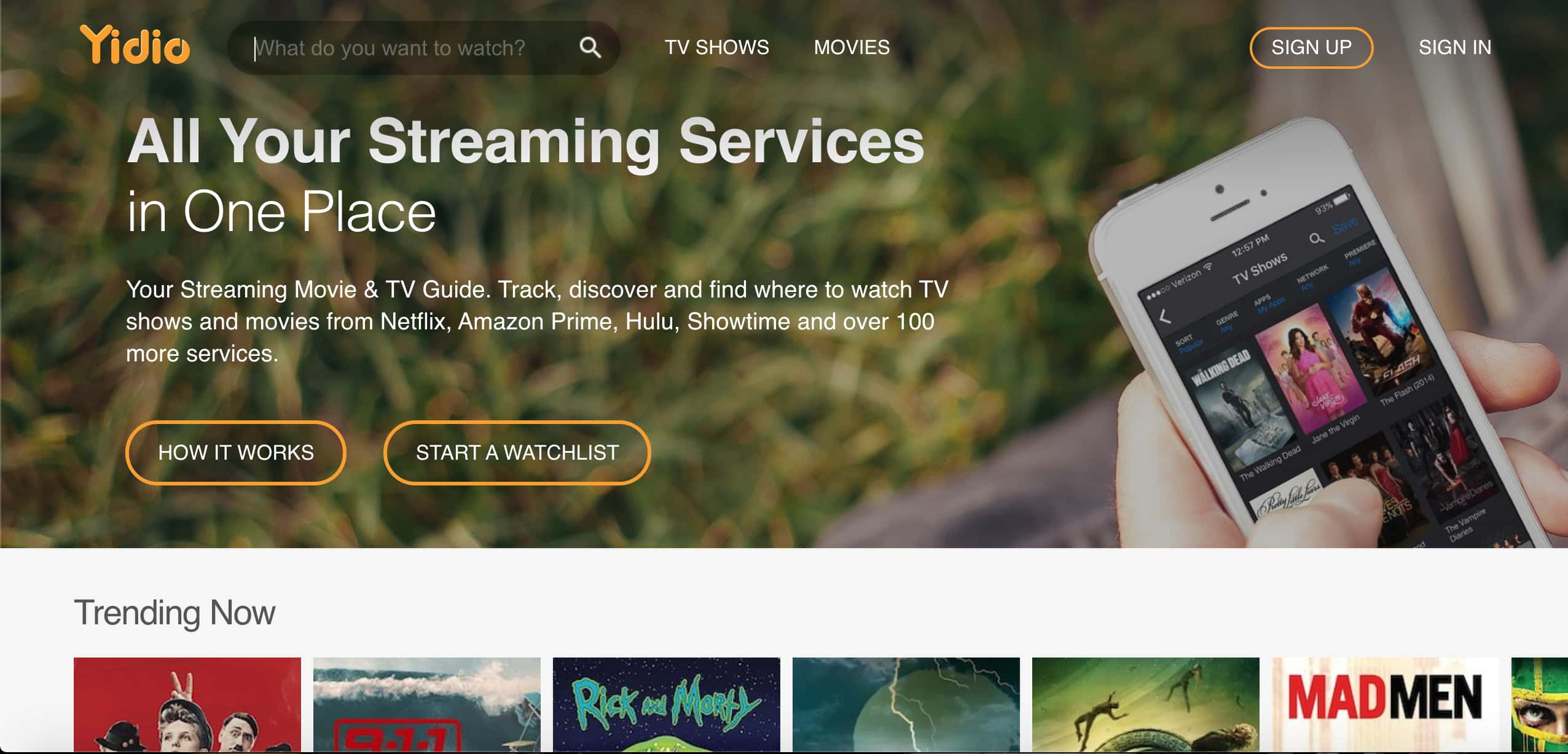 Yidio is a free movie app that works only on a few devices. There are many filtering options in this app. It is easy to find the movies that you already watched with the new ones. You can filter the movies by the Genre, MPAA rating, and premiere date. This app is the best movie app for iPhone as well as for Android.
Availability of filtering methods to sort favourite movies.

Yidio app helps to find movies hosted on other apps.
Every film is not free on this app.

Works only in few devices.

You may want to have a different app to watch some movies.
Website
Android
IOS
---
6) Pluto TV – Android, iOS & Firestick Movie Apps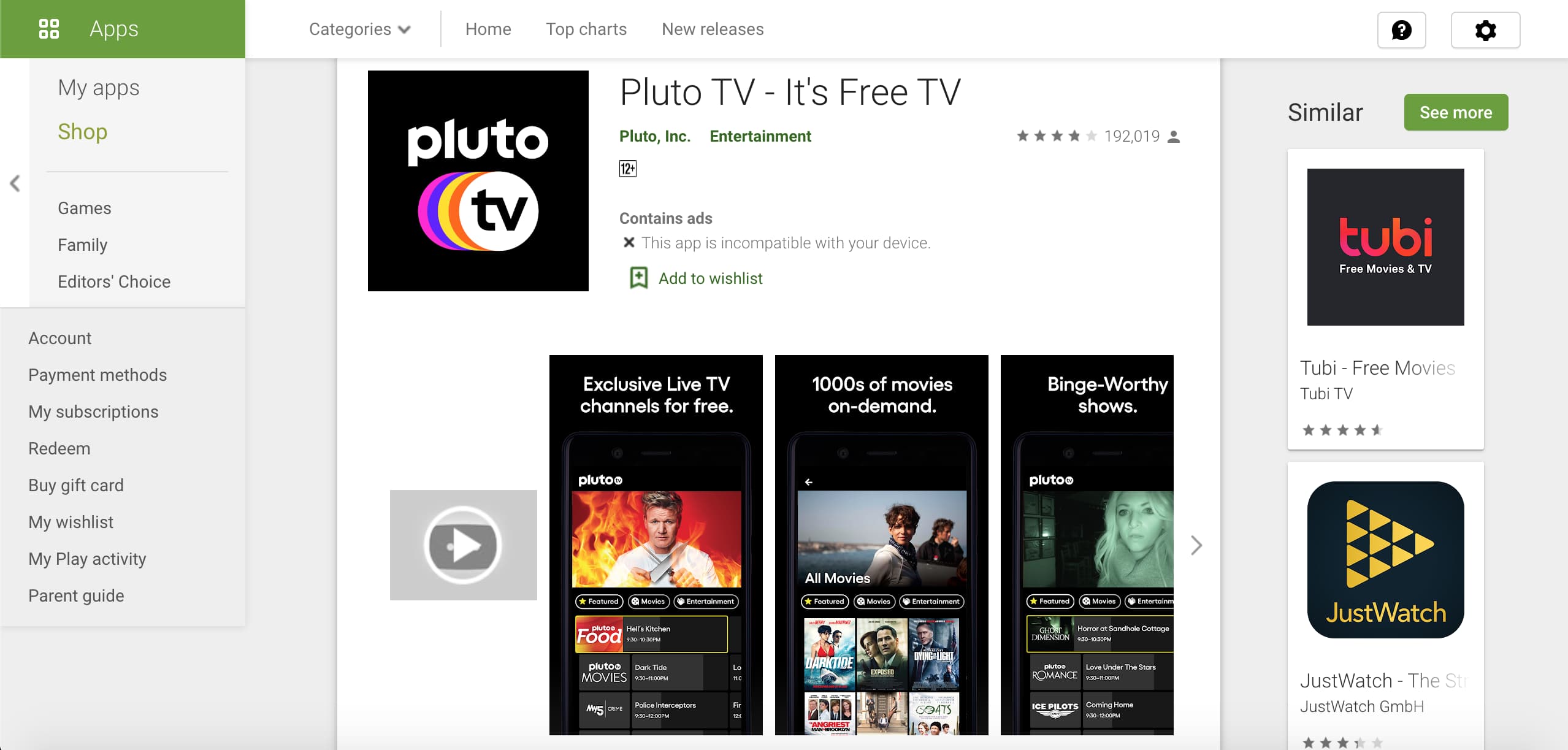 Pluto TV is another best free movie app. You will be able to watch the most recent and popular movies on Pluto TV app. There is a facility in the Pluto TV app to hide the channels that you are not watching. You can also view the descriptions of the movies that are playing later, which are not live at the moment.
This free movie mobile app works on lots of devices.

You can watch movies while they are playing on TV.

Availability of on-demand movies.
There are non-movie channels in this movie app.

Only a few movie channels are available in this app.

There is no method to watch a movie again if it is not available on demand.
Website
Android
IOS
---
7) SnagFilms
SnagFilms is the best movie app for the ones who love documentaries and movies. The movies included in this app drive the watcher towards further thinking. SnagFilms contains classic films and great documentaries. So this is the best movie app for you if you like those. There are specific categories in this app like climate change, the environment, and filmanthropy.
The no. of ads that are showing in SnagFilms is less when compared with other apps

The app is easy to use and navigate.

You can save films to watch later.
This app does not provide a filtering option or sorting of last entries.

The amount of older movies is higher.
Website
---
8) Sony Crackle
This is a top-rated free movie app which is developed by Sony Television. You can select comedy, drama, action, and thriller movies considering your preference. You can save movies to watch later.
Watch Later function is available in the Sony Crackle app.https://www.sony.com/electronics/tv/t/televisions

This app has a Spotlight channel. It shows the features shows and movies recommended by the Crackle team.
This app also displays ads.
Website
Android
---
9) Kodi – Best Movie Apps for Android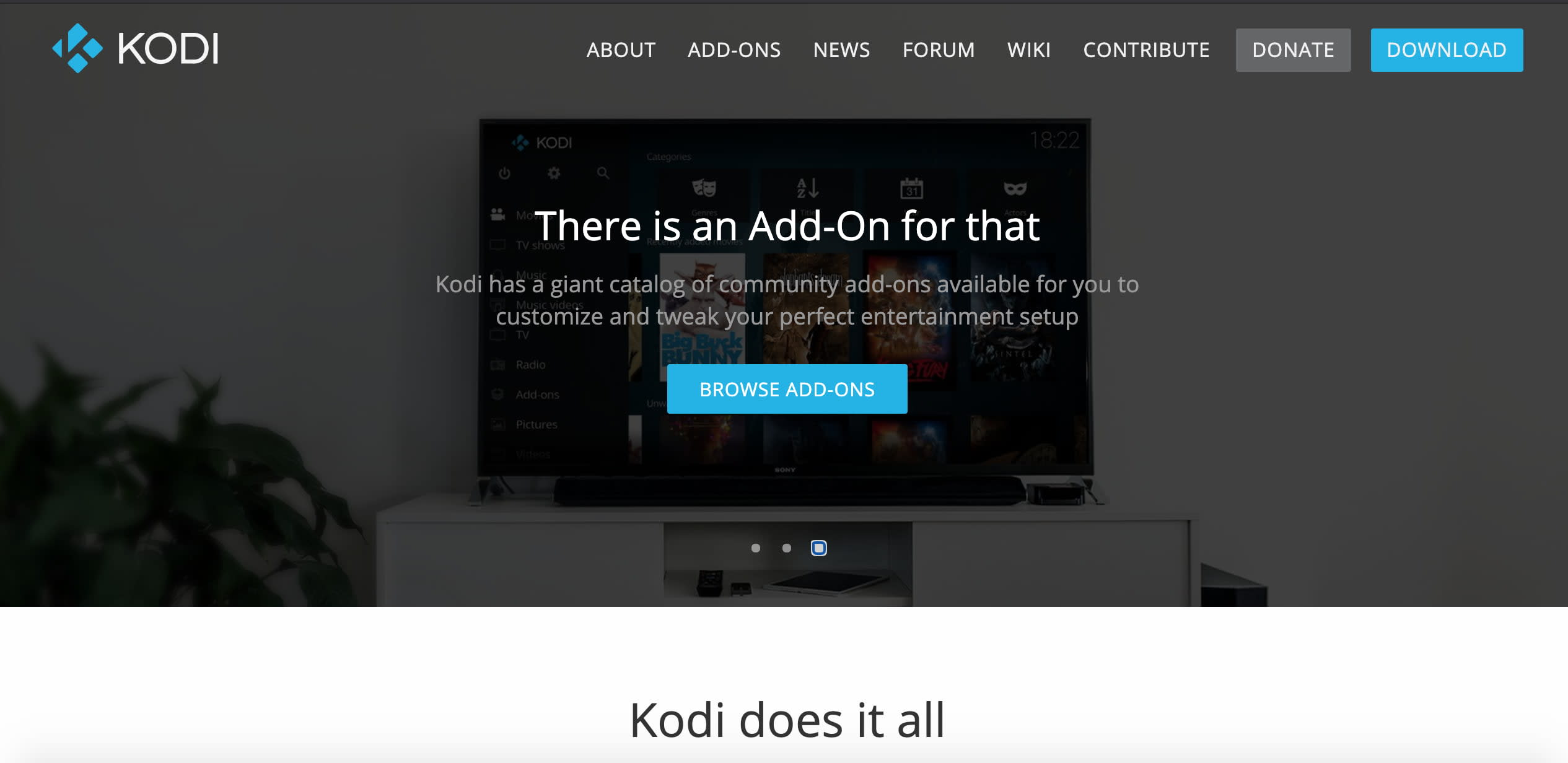 This app is among the best free movie streaming apps for Android. Kodi is very popular for free movies and TV shows. This free movie app can be installed on a variety of media boxes.
It is open-source, which gets frequent updates.

Kodi can install an Add-on.
The interface of this app is not user friendly.
Website
Android
---
10) Hotstar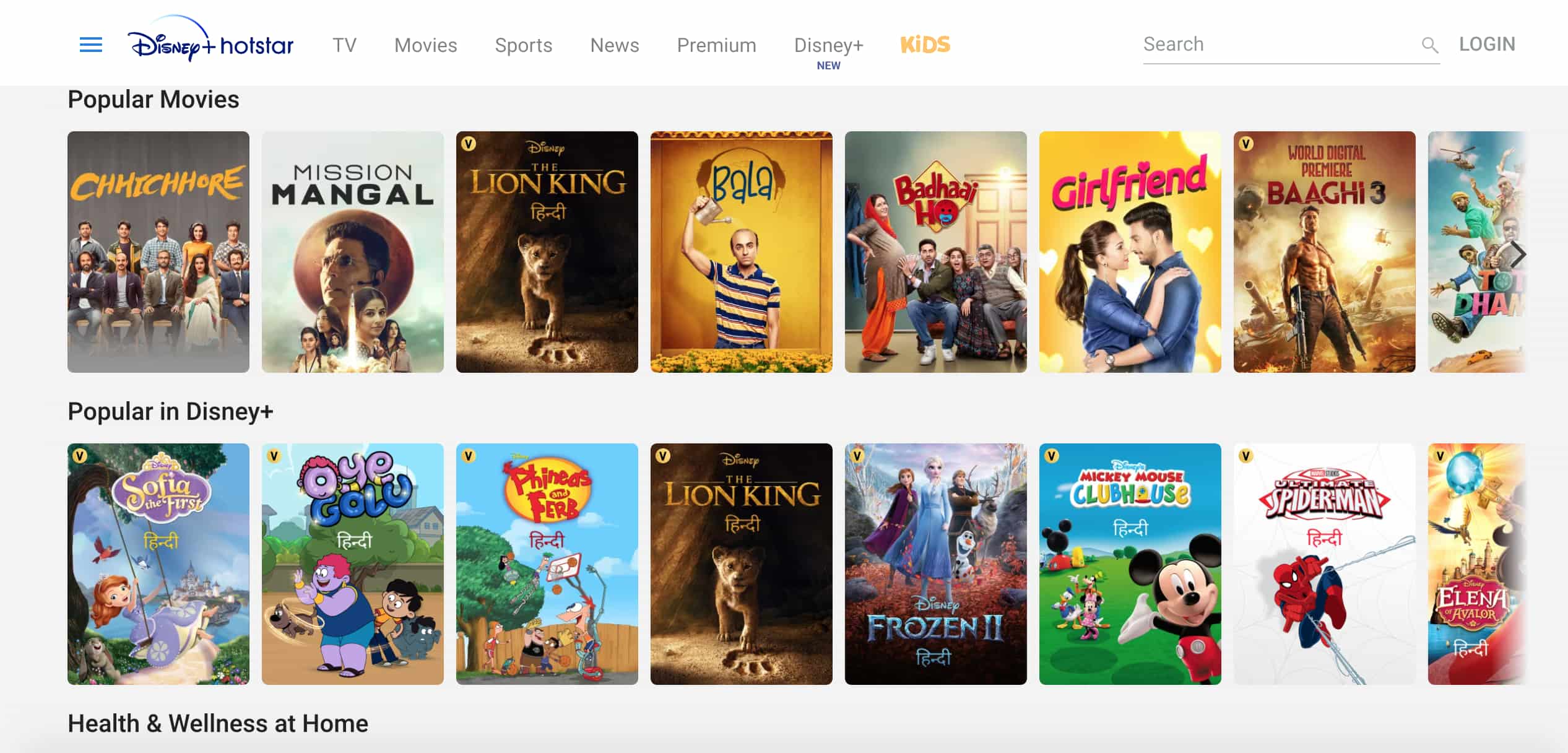 Hotstar is a popular and one of the best free movie streaming apps available at present. This app has a variety of other things like live sporting events and news updates. This app has an endless movie collection.  
You don't need to log to see the movies.

The quality of the pictures is very high.
Though you have a good wifi speed, it will take a long time to load movies.
Website
Android
IOS
---
11) Netflix – Most Popular and Cheap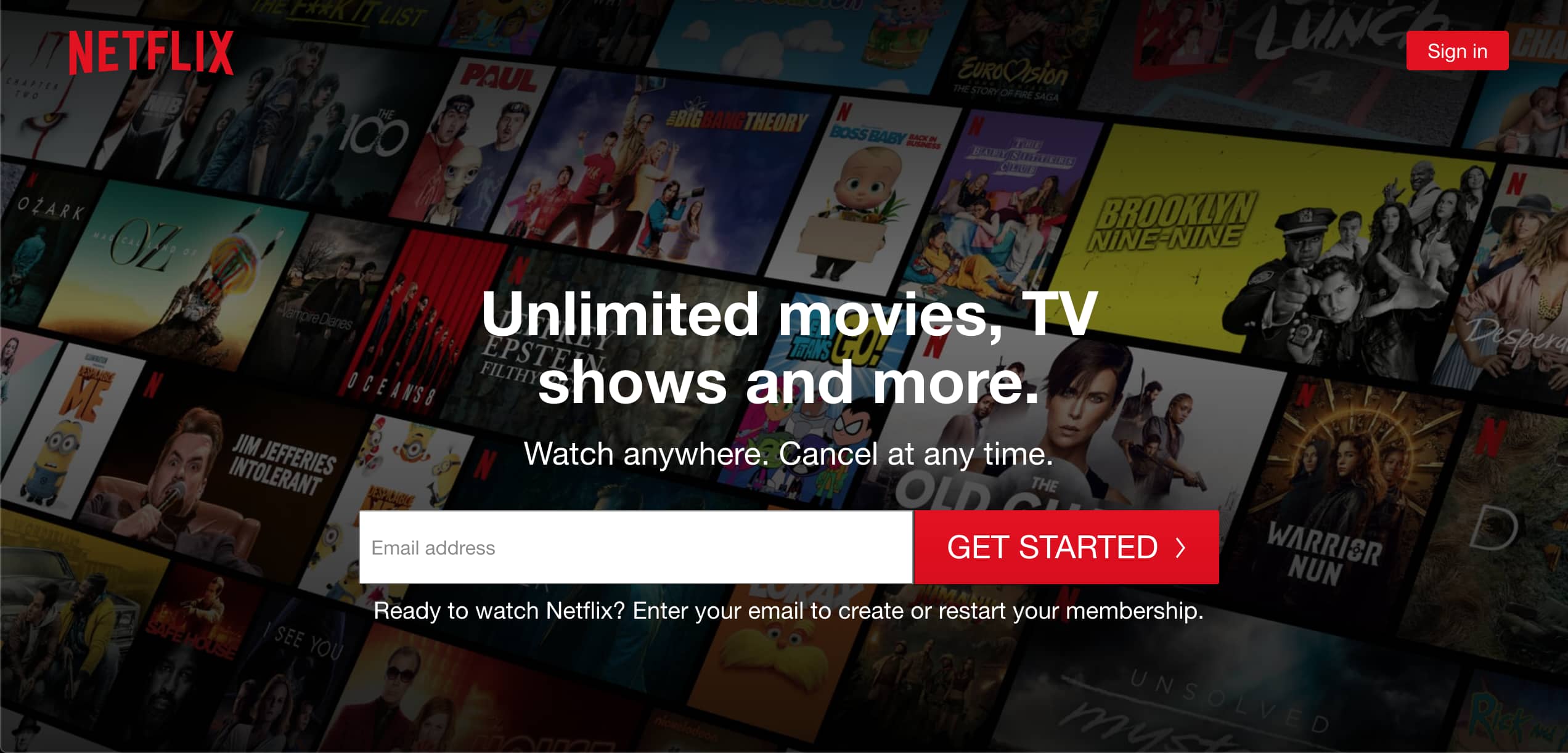 Netflix has a 30-day free trial. So you can test all the services offered by Netflix in these 30 days. This is a very popular movie app for many devices. It always updates with new movies.
This movie app is very easy to use.

The content can be downloaded and watch offline.

Netflix movie app is free from commercials.

There are different membership plans that you can get considering preference.
This is not a free movie app after the trial.

The content depends on your location. Some movies are not available in some locations.
Website
Android
IOS
---
12) Cinema Box – Best Android Movie Apps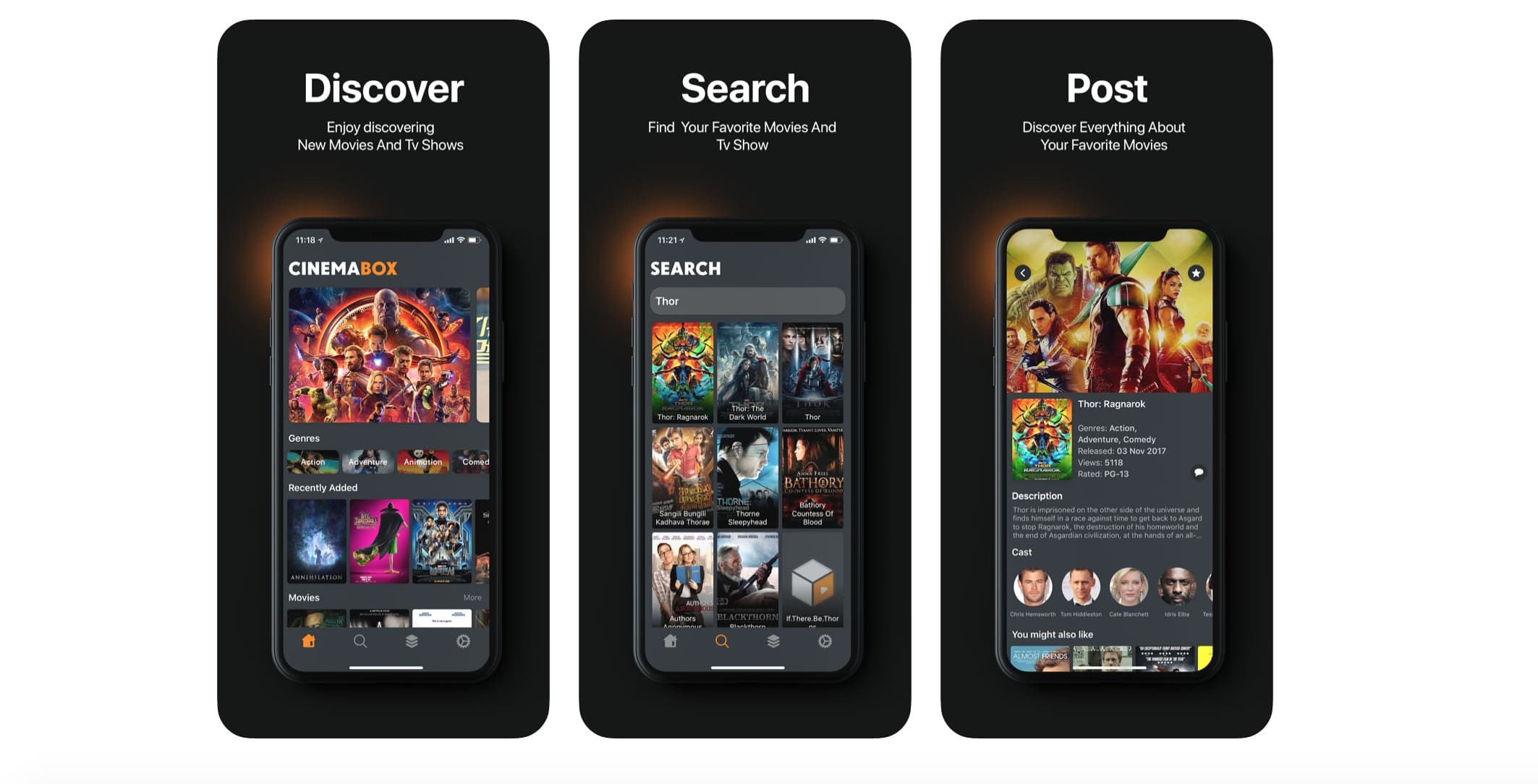 This is also a free movie app that works on both Android and iPhone. You can watch quality movies for free.
This app contains 720p HD quality movies

Cinema Box app has a parental control feature.

It provides Wifi sharing.
This free movie app is not available in the play store.
Website
Android
IOS
---
You can install these free movie apps to your android phone or iPhone. Choose the best one that fits your requirements by considering the pros and cons of each of these apps has and enjoy watching free movies.
---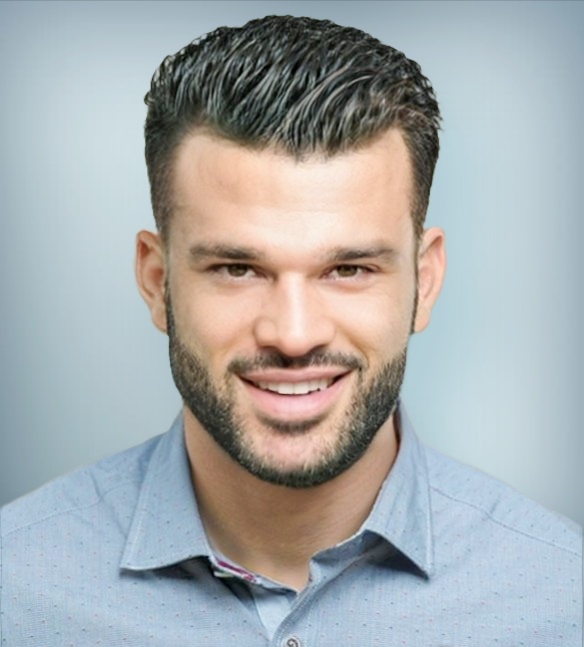 I'm Jhon Max from Nevada, USA. I'm graduated as a computer engineer and I have more than 10 years of experience in app developing, web developing and software developing.
I welcome you to my site, Archies of Tech. The main objective of our website is to provide you with information on apps, games, software, which are similar to some of the popular applications available out there.