Playing is not a thing that can do only physically. You can play with your brain too. And when we talk about the games, War games, car racing games, and combats just come to our mind. But do you know that you can play with letters and words? Word game apps playing is such a nice hobby that I have ever seen. You can play them in a small break also. In our busy schedules, we should take even a small break. By playing this word game, we can spend this break also very usefully. Word games give you a brain workout. It helps you to train your brain, improve your vocabulary and logically to think ability also. Thousands of people worldwide who are in the top levels in their designations are also addicted to these word games now. 
---
What are the popular word games?
---
1) Words With Friends
You will find out the game from the name even without have a look at this game. This is a word-building game that is like a crossword puzzle. It allows multiplayer. So you can play it with your friends. If you need to relax your mind after several hours of hard-working, you are in the right place. When you play Words with friends, you have to keep your mind sharp because the victory and defeat may depend on one word.
You can play this game on both Android and iOS operating systems. And Words with Friends is available for you on Facebook, Nook Tablet, and Kindle Fire. Words with Friends became the top level in iOS play store ranking in 2020 and 2011, and in 2017 it is the most popular mobile game in the US. Today also, this game is top-rated because there are no third-party apps between turns. Words with friends is an amazing game for you in relax time which offers you free to play. 
Android
IOS
---
2) Wordscapes App
Wordscapes is another best word game for you that helps you to sharpen your mind. Twisting the words is a very enjoyable and challenging task for your brain. In this game, you have to match the letters and find out the hidden words. From this, you can improve your vocabulary also. Wordscapes provides you over 6000 puzzles. Wordscapes is a game that has levels from easy to more challenging. One by one, you can go up. But when the level is up, the puzzles are hard. Sometimes you will get stuck. But at that time, you can get some help from Hints.
People love this word game due to its nice graphics, user-friendly environment. So children also easily handle it. However, the only drawback of Wordscapes that I have found is, there are lots of ads and sales. So I will be a big brother for you. But except this, Wordscapes is a nice place to relax your mind. 
Is Wordscapes a free app?
Yes. Wordscapes is a free word game app.
Android
IOS
---
3) Word Cookies
Don't you like to have fun with hot word cookies? Word Cookies offers you this great chance. But how to play it? You should do only a few. You have to spell the words for that swipe the alphabet cookies on the pan. And the extra words that you find should be added to Jack's cookie jar. Then you can earn coins. Word Cookies offers you over 2000 levels to play. This is a fantastic game not only for the entertainment. You can polish your brain from word cookies.
You have to play Word Cookies every day. Then you can bonus rewards. Some players love this game because there are no time limitations, and also, there are hints. Word Cookies is supported on many devices such as smartphones or tablets. Word cookies provide all these facilities without any fee. But if you need to remove ads and need to get more hints, you have to pay for that. 
Yes. Word Cookies is free to play. But if you want more features, you can get them by paying.
Android
IOS
---
4) Word Connect
Word connect is another addictive game to play among the best word game apps in the market. Do you need an unlimited word playing the game? Don't worry. You are in the right place. Word Connect is a game with tons of words for you with 12100 levels powered by Oxford Dictionaries. There are several modes for the selections. They are Normal mode, Crossword mode, and the daily challenge. You have big bonuses. Play it daily and win the bonus. Not only for individuals, but Word Connect is also allowed to play with your friends, family members, or whoever you like.
How nice this game? There are 11 different cool themes for you. You can change them and get a different and fresh feeling with Word Connect. You can play Word Connect at any time anywhere, even without a network connection. And it is supported on smartphones and tablets too. This is another word game app to play with friends without any subscription.
Android
IOS
---
5) Wordfeud Free
Wordfeud is a free multiplayer word game to play that allows you to challenge your friends and play against over 30 million opponents. In this puzzle game, you can get points for placing words and for creativity also. You have to place the words 15 by 15 tiles on the board. Wordfeud Free provides you 30 different games to play. It uses several dictionaries such as English, French, Danish, Finnish, German, Spanish, and Dutch.
In this game, you have a special feature to chat with your opponents in the game. And you can have notifications about the latest movements of your opponents. Wordfeud Free is available on both Android and iOS. In the game reviews, the most common problem is the ad displayed during the playing time. It is a bother to players. But you have the pro version of this game without any advertisement. For that, you have to pay $2.99.
Website
Android
IOS
---
6) Word Stacks
During your daily works, you need a break for a while. Word Stacks is a word puzzles app ideal for you at that time. You need just only 10 minutes. Within these 10 minutes, Words Stacks allows you to relax your mind, polish up your brain and improve your vocabulary. With all these benefits, Word Stacks gives you an addicting game feeling like a daily meditation. It allows you to have a fresh feeling with the calm music and the game's natural background. Amazing custom themes also will be helpful for that.
Word Stack is another output of the makers of Wordscapes. Among all the word games by Wordscapes makers, Word Stack is the latest and highly rated word game. Over 40 million downloads give the evidence for that. You have over 3000 levels in this game. There are daily challenges and daily rewards. Word Stacks is a free Word game app for iOS phones. 
Android
IOS
---
7) Pictoword
The funniest word game I have found among the puzzle words games. In solo or with friends you can play Pictoword. It is an amazingly addictive game for word game players. You can find the words by linking the pictures together. As an example, you will have two pictures. One is a picture of Sand. The other one is a picture of a Witch. Then you can connect them and find the word "SANDWICH".
The most important fact is Pictoword is allowed to play without a network connection anywhere at any time. This the best game for the children also. Because it helps to learn spellings, improve the vocabulary and it attractively includes pictures. Solve the quizzes and sharpen your brain. Pictoword has no time limitations to play. Improving general knowledge is another benefit of this game by guessing the cartoons, celebrities, logo, brands, etc. Pictoword is a free word game apps to win real money. And you have the no-ads upgrade for an ad-free game.
Android
IOS
---
8) Word Link
Word Link is another brain relaxing word game app that allows the players to playfully free with lots of features. You have to swipe the screen here. There are very simple and easy rules. So you can win the game without any effort. You can get additional rewards by getting a bonus. With calm music and beautiful graphics Word Link gives the players an amazing experience. No time limitation is another plus point to Word Link. You don't need any Wi-Fi connection. You can play it offline.
The most important feature of Word Link is that you can browse the previous games you have played, and you can borrow and change the levels with your friends if it is difficult for you. It is a nice feature. You can get hints without paying any fee. Over 2000 levels of Word Link helps you to become an expert in vocabulary. Don't miss the chance. Hurry up and join with Word Link to test your word proficiency and train your brain with fun.
Android
IOS
---
9) Word Brain
To have a good time in your leisure time, Word Brain is an ideal place. Word Brain is a free word puzzle game for you. You have to connect the tiles, transform the random letters, and set the words. Word Brain provides you thousands of levels to play. You can see this game in 15 languages. Playing daily will gives you more features. It is easy and simple to play at the initial. But when you come up gradually, it will be a little bit harder. But you have hints for your support. Word Brain is a game that is developed for Android and iOS both. Over 40 million downloads tell the popularity of Word Brain. This game provides all these features without any payment. And Word Brain is suitable for all ages. 
Android
IOS
---
10) Word Academy
By searching and finding the hidden words, you can train your brain with this amazing game app called Word Academy. According to researches, Word Academy won the top rank among the Word games in 44 countries. You can find this game both in App Store and Play stores. Playing with words will help you in relaxing your mind and polish your brain.
At the start, the game is easy to play. But when it comes to the middle, you need to use your brain more and more. So it will improve your vocabulary and polish your brain too. Word Academy is a free game for both Android and iOS. With all these pros, the main con is bothering of ads. From time to time, it displays advertisements. So it makes messy in the gameplay. 
Android
IOS
---
11) Word Collect
Word Collect allows you to match the letters in any direction and create words in the puzzle. It gives a wonderful experience to the word game players with over 900 levels. As in every game, this also easy in the initial state. But gradually, it becomes harder. You have the chance to play Word Collect offline, online, anywhere, or at any time. Word Collect limits one thing. It is, Word Collect is not allowed multiplayer. It allows playing single player. You can play daily and win more coins by bonus. Advertisements are the common complaint that players give mostly. Don't be late to join with Collect and enjoy. 
Is word collect word games a free app?
Yes. Word Collect is a free game. But the ad-free version charges $7.99 per week.
Android
IOS
---
12) Word Search
In this large collection of word games, Word search is another milestone that has a large audience. Online Puzzle games make you fun and, you have the opportunity to level up your brain also. This a free game to play. And it is available on Android, iOS and desktop PC, etc.
Word Search is supported in 16 languages. English, Russian, German, Spanish, Italian, Ukrainian, and French are few. Endless levels will help you to play the game without boredom. If you miss from anywhere, don't worry. The game is automatically saved. Then you can continue if from the place you stopped. Some are telling that the Word puzzles of Word Search are very simple and easy. So if there is nothing to search or find out, the game will be boring. 
Website
Android
---
13) Words Crush
In my word gaming experience, Words Crush is one of my favorite word game apps. How nice a game this is. You don't have to do more hard works. You can play the just in a swipe. You should swipe the letters and connect the correct words. Without Wi-Fi, anywhere at any time, you are allowed to play the game. Playing individually sometimes will be bored. So you can guess words with your friends, family members, and lovelies have fun with knowledge also in Words Crush. Every week, you have a new puzzle to solve. So Word Crush is updated weekly. Natural pictures of the game give a more colorful and amazing background to the game. And it takes you to another world. 
Android
IOS
---
14) Word Trip
In my word game journey, Word Trip is one of the most loveable and challenging games, which perfectly helped me to relax my mind in the exam periods. How nice backgrounds are there. And the word that they provide you to search is very rare. So it gives a brain workout for you. Word Trip is a free game for you, and you have to connect the letters, find the correct words, and sharpen your brain skills more.
Word Trip allows the game players to play up to 5000 levels. So it will keep you for a long time with this game. Here you have to play through wonderful destinations. I also hardly addicted to this game because of this. Word Trip is available on both Android and iOS operating systems. Don't miss the chance to join with Word Trip and have fun with a brain workout too.
Website
Android
IOS
---
What is the best word game app?
---
I think the best Word game app is Wordscapes.
---
Which word game apps are free?
---
Wordscapes

Pictoword

Word Crush

Wordalot

Word Cookies

AlphaBetty Saga

Bold Moves

Alpha Omega

Languages

Word Brain

Word Collect
---
Summary
Favorites are different. So in word game also there are lots of different features. Some people like a calm gaming background. And some are loving to the games with heavy music and backgrounds. Most of the word game apps are free. But you have pro versions and some word games with subscriptions. You have a collection of the best Word games. Now it's time to you to choose the best one for you for brain training and entertainment.
---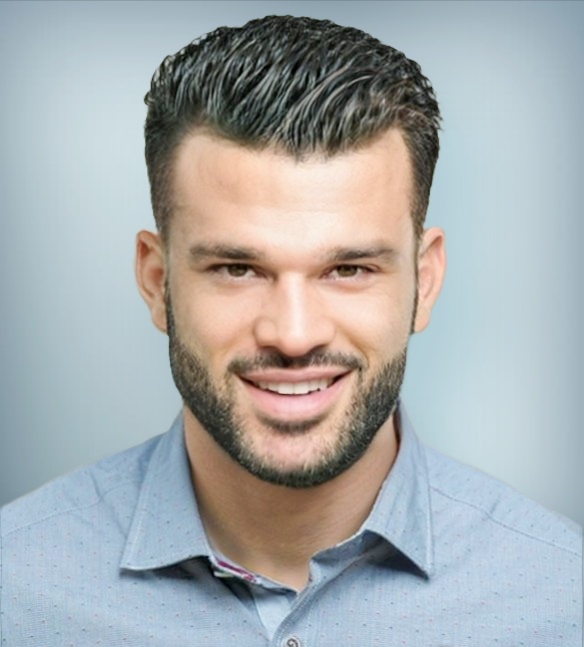 I'm Jhon Max from Nevada, USA. I'm graduated as a computer engineer and I have more than 10 years of experience in app developing, web developing and software developing.
I welcome you to my site, Archies of Tech. The main objective of our website is to provide you with information on apps, games, software, which are similar to some of the popular applications available out there.