We analysed 100+ games to find the perfect matches to Roblox. Roblox is a wonderful game and I know most of you love it. Roblox has gained immense popularity in the video gaming world because of its attractive gameplay. According to the VGS, there are over 150 million monthly players in Roblox. Some of these games are scary, and some are funny and full of action. Since 2005, Roblox Corporation has provided players with all the tools they need to create their games.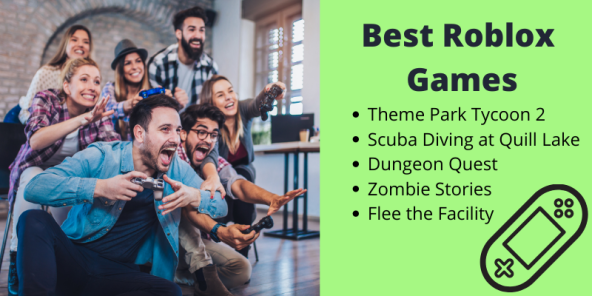 ---
What Games are just like Roblox?
---
These are the many popular alternatives to Roblox and some games are even better than Roblox. 
Let's dive right in.
Minecraft is a multiplatform sandbox-style adventure game. It means players explore the world and use building blocks to create nearly anything they can imagine. In relic mode, also you can fight with other players, animals, and hostile creatures. There are over 126 million monthly players in the Minecraft. 
No specific goals to accomplished, but somehow the game managed to keep your interest. In creative mode, encourage inventiveness and investigations. Mining is a central part of the game because many gems and treasures can be found beneath the surface. 
Create tools and building or even elaborate self-powered rail systems.
Build armour that protects you against any monster.
You can plant a plethora of crops and make things like bread and cake.
This game can tame wild animals such as the ocelot, wolves, etc. So, you can make them into your team, and they will fight for you.
You will lose all of your gear when you fall into a lake of lava.
If you're a player who looks for a game with an engaging story, this isn't for you because it will create the player itself.
---
This is another very cool alternative to Roblox. You can create whatever you want using lego or prefabricated designs. It has two game modes, such as adventure and sandbox. Adventure mode acts like a very long tutorial where it slowly shows you all the difference at your disposal and eases you into the game. 
The game does have a camera mode, and you can take pictures of your friends. You can modify the character and reshape the environment, such as paint and copy structures. You can build brick by brick or just import a bunch of vehicles and drive around the map like a complete maniac. Sandbox mode just drops you into an open world with all the tools and lego pieces.
Freeform type of fun game to play couch co-op.
Graphics and visual styles are stunning and colorful.
The audio is hilarious and suits the impeccable style of the game.
Great if you've got young kids or young relatives who will come and visit.
The initial joy of playing fades quite quickly, and it can become a bit tedious.
There isn't a great structure to the game in terms of any story kind of concise progression.
---
---
This also a sandbox survival game, which Minecraft inspired but has some features that make it unique. It takes place on a generated block world where the player may interact with the plants and animals, craft items in both constructions based on blueprints. With premium access. This game is mix with coral knights, troll, and many other sandbox blocks building adventure games like Roblox. 
You can also read:Best Games Like PUBG Mobile For Android And IOS
Excellent graphics and running smoothly without a dedicated graphics card.
You can customize your game world. Also, gain access to a glider flashlight, increase stamina, and carrying capacity.
Let you play single or join with friends.
Let you build pyramids, castles, windmills, walls barracks, pools tree houses, and even ships.
There is no automation available in this game, and you are required to search and dig out every single block by yourself.
You can enjoy the game more if you can pay more in-game resources.
---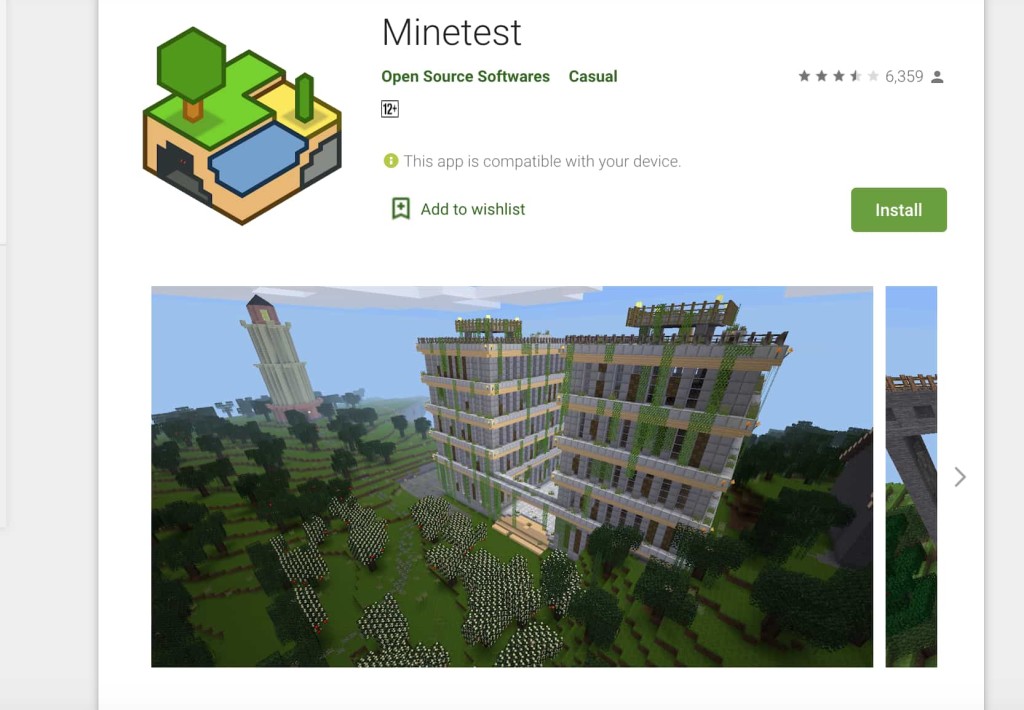 It is a free and open-source game that runs windows Linux and mac and Its similar gameplay to Minecraft, but textures are unique. You can mine four different elements and minerals in the ground. Support multiplayer and suitable for kids; they will love it. Mixed modes, maps, and vehicles are available such as Cars, Helicopters, boats, even Jets.
There are many more mods to discover, especially for automatization, pipeworks, technics, disciples, etc.
You can install mods and modifications to the game also build your characters and elements.
Mods won't break after Updates.
Minetest not using multithreading. So lag can be a real thing depending on the mods used and how the game is played.
---
It's an MMO crafter loot and building games like Roblox that free to play. Start the game, 14 classes are available. These can be unlocked by buying with real cash or rare drops in games. You can spend the rest of the game just doing stuff. The game starts with teaching you how to claim land, and you can do anything you want with this chunk. Characters can go in tow modes, which are combat and building mode.
You can upgrade your favourite weapons and work on increasing your power rank.
When you're in a new world, and cleanly apply everything from your last plot comes with it. So you lose nothing.
You can collect currency from grinding and using the user market play. 
You have to pay for new classes.
Graphics may not fit for you.
---
It's an open universe action RPG game similar to Roblox. You can visit dozens of aliens, hundreds of different stars, Thousands of unique planets. You can land every one of them. When you are driving around Planets, you can jump over canyons, blast critters; then, you can venture out into the solar system and do ship-to-ship with hostile aliens. 
Let you create your ships, Planets, galaxies. So you can package up your adventures and share them with your friends online.
You can play either local multiplayer two people on the same machine or online ranked play.
This game mostly failed to capture the magic of SC2.
The car combat and physics are WEAK.
---
It is a sci-fi RPG that some people are dubbing dark souls with guns. The cosmos is collapsing, and it's your job to try and save it because you're a living weapon, and you have to fight against waves deadly enemies. You will explore futuristic fantasy worlds and play. A prisoner locked away for eternity for crimes, and you can't remember. You were freed in a last-ditch effort to save the universe.
You can travel to different worlds and exploring their environments there and facing the threats. Each world has unique locales contained within.
The currency of the game bits acts just like souls. You can use them to level up, upgrade weapons, and dropped on the ground near where you died.
Graphics are sometimes meh, and some enemies are not designed well. (teleporting snipers on apex)
Its price range has to compete with the tomb raider and Spiderman.
---
This game is an action-adventure RPG Strategy and management genre game. In Force of view, you start by creating your world. The world has ten different biome zones, each with its unique flora and fauna that generate randomly. 
You can gather and mining resources to create weapons and clothes, build houses, different crafting tables, laboratories, and grind your character. The game is filled with various creatures, some that you can train, and fight against, which means you can teach them to fight for you.
You don't level up by fighting creatures. In this game, you can upgrade your level by crafting certain items.
It supports online multiplayer for up to 4 people at once.
Easy to learn and easy to command.
A variety of audio options in the settings are beautiful.
Landscape navigation mode is just a bit awful.
The character walks at a much slower pace than everything else in the game, which often runs from you once at low life. 
---
This is one of my favorite similar games to Roblox. It's highly addictive and ideal for lego lovers. Chase Mccain is back in Lego City to stop a crime wave. You play through this sizeable open world using many disguises to infiltrate gangs, stop criminals, and steal cars. However, visual not much different from the Wii U Original. But worth trying.
Two-player co-op mode is fun like other open-world Lego games. Both players can go anywhere they want.
Great voice acting with comedy and fun music.
If you like story-based games and collections, this will suit you.
Some dips in framerate during two-player mode but overall running smooth.
---
10) Boundless – Games like Roblox
This game is developed by wonderstruck. You can become a hermit on a mountaintop crafting hunting for yourself. But you can quickly become a trader who brings valuable goods to the market and sells them to other players. Boundless has an inspired technical art direction. You have to play the game to fill your plot and progress etc. A medium game with loads of worlds.
If you sick of other voxel-based games feeling so static and boxy, this one has something new to show you the world you get dropped into incredibly vast.
Wheather change is shine, and watching the rainfall against the big pink sky can put you in a relaxed mood and nighttime special beautiful and night time Music is excellent.
The height of the world is small.
The game makes mining more resources than build.
Hope you like this list of best games like Roblox. I have listed these games according to the popularity of these games. If I missed any similar game, feel free to add it to the comment section.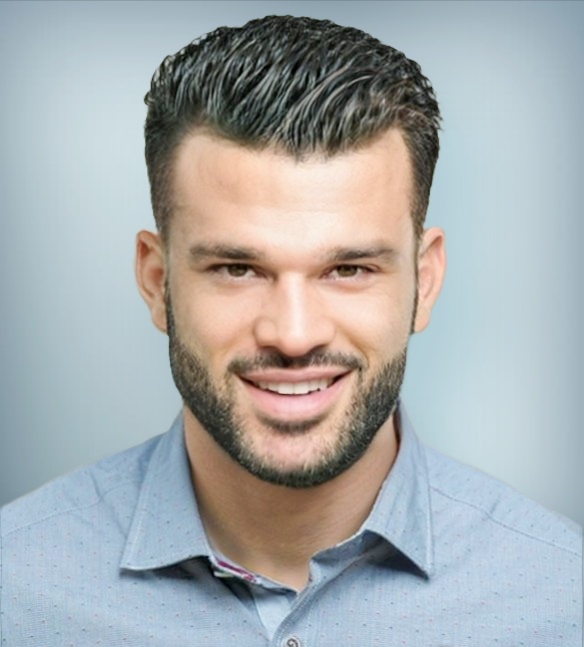 I'm Jhon Max from Nevada, USA. I'm graduated as a computer engineer and I have more than 10 years of experience in app developing, web developing and software developing.
I welcome you to my site, Archies of Tech. The main objective of our website is to provide you with information on apps, games, software, which are similar to some of the popular applications available out there.