Here, we are going to talk about other Investing Apps like Robinhood that can be used for both Android and iOS. Except for the Robinhood app, you have so many best investment apps now similar to it. But some features are different from each other.
Like one at a young age, I'm interested in investing. I know you also like to invest, earn more, and go to your dreams. But what is this investing in? Investing is a process of allocating your resources to make a profit. There are so many types of investing. They are money, stock, Bonds, Options, Mutual funds, ETF, index funds, etc. According to your income, the resources you have to choose the best investing. And the most important thing is now there are thousands of investing apps. Some of them are traps and lies. Robinhood is a popular app for investing all over the world. You can invest stocks, ETFs, and options through Robinhood Financial. You can deal with cryptocurrencies from Robinhood crypto. It offers a mobile app and a website. It is available for Android, iPhones, and Apple watches. There is no commission for you. 
---
What are the best investing apps similar to Robinhood?
---
1) Fidelity
Fidelity takes a great place among the top investing apps for 50 years. Fidelity was started as a mutual fund company. Fidelity offers fund distribution, retirement services, investment advice, life insurance, security execution, and clearance. This is the best investment app, with over 26 million customers. Fidelity has no account fee or commission. People are using this top investing way due to lots of reasons such as no minimum amount to deposit, User-friendly environment, free stock, ETF trading, low bond fees, providing clear fee reports and a good variety of order types, etc. And the login is safe. But sometimes, the account verification process will be slower. In Fidelity, there are high margin fees and expensive fees for non-free mutual funds. However, Fidelity is the best-investing app for you.
Is Fidelity free like Robinhood?
Yes. Both Fidelity and Robinhood are very similar investment apps in fee structure. In some few services, only fees and fee conditions are different from each other. 
Website
Android
IOS
---
2) Acorns
Acorns is another top investing way that has a different procedure from others. Acorns are worked by rounding up the purchases you have done using the linked debit or credit card and moving the change into a systemized investment portfolio. Acorn has three levels of memberships called Lite, Personal, and Family. Suppose you are a person who is struggling to save your money, or you are a hands-off investor or a person who is searching for custodial accounts for kids. In that case, Acorns is the best investment tool. There is no fee to create an account in Acorns, and $5 is the minimum amount to start investing. 
Is Acorn or Robinhood better?
It's up to your goals. If you need a high output, I think Robinhood is the best one for you. And if you are a guy struggling with investing, Acorn is the ideal place among the collection of best-investing apps. 
Android
IOS
---
3) Charles Schwab
I can introduce Charles Schwab as the third-largest asset manager globally, and as the 14th largest banking institution in the U.S. Charles Schwab is famous as the best trading app due to the reduced and free trading commission charges. Except for them, Charles Schwab offers investor education, discount brokerage services, wealth management advisory services, stock brokerage, and commercial banking, etc. There are so many large fund selections, Extensive research, three platforms including no minimum and fee, ETF trades, options, and a free and best stock trading app for beginners. The only drawback that we can find in Charles Schwab is the low default cash sweep rate. 
Which is better, Charles Schwab or Robinhood?
When considering about best investment apps for beginners, pricing, banking services, and range of investment options, Charles Schwab is the platform that got more points from investment app reviews. 
Website
Android
IOS
---
4) Stash
Stash is a perfect investment app for beginners due to their education to new investors. You have the web application and the mobile app for this platform. Stash is a micro-investing app that gives more freedom to the users to select their investments. Stash users can invest thousands of stocks and funds. There is no matter of amount. Stash provides their user's set schedules, roundups, and smart Stash to earn extra and invest them. Acorn is the competitor of Stash, mainly in Roundups. But if you wish to do both banking and investing in the same company, Stash is the cheapest place. But in custodial accounts, it's a little bit expensive than others. 
Website
Android
IOS
---
5) Revolut
Revolut is a popular app for mobile banking. Except for mobile banking, Revolut offers to its user's money remittance, card payments, and foreign exchanges, etc. And peer-to-peer payments, currency exchange, and pre-paid debit cards are included in Revolut service. If you are a frequent traveler, Revolut will be a great help for you. Here you can set your monthly budget and spending goals. In Revolut, there are smart savings also which save the roundup amounts you spend. Revolut supports debit cards in EUR only. And 3D secure online payments are also provided by Revolut. It is one of the best apps, like Robinhood for Europe. 
Website
Android
IOS
---
6) Webull
Webull is another mobile app like Robinhood. But this Webull is famous as the best stock investing app. Webull helps investors find the latest stock market news, providing analyzing tools such as Historical EPS, Revenue data, Financial calendars, Stock Screeners, Watchlist and alerts, etc. There is no minimum amount to invest. It is a big advantage for beginners. The trading commission fee is completely free, and there are some margin charges. In Webull, there is nothing to get fear about your properties. Webull has the membership of Securities Investor Protection Corporation etc. 
What's better, Webull or Robinhood?
I think Webull is a more featured one than Robinhood. When we have a look at pricing, Robinhood is the Webull competitor. But in stock trading, Webull is the best free stock trading app.
Website
Android
IOS
---
7) Trading 212
Trading 212 is another stock trading app that gives lots of features to the users. Another way of introducing Trading 212 is, it is the first entirely free commissioned stock trading service in Europe and the U.K. Over 14 000 000 downloads prove it's popularity. And Trading 212 provides the opportunity to millions of people to enter the stock market. Trading 212 is supported for both Android and iOS. The best chance in this best stock trading app is investing over 4000 stocks and ETFs without commission. This is an easy and simple app for the users, and they can invest their assets with just the tap of a button. Trading 212 is one of the best stock market apps. 
Website
Android
IOS
---
8) Stockpile
Among the Robinhood alternative apps Stockpile is one of the best investing apps you can find. If you are a beginner, it is more helpful to you because Stockpile is the fastest and simplest way to learn how to invest in the stock market, buy stocks, sell stocks, about ETFs and gold bitcoins, etc. Stockpile provides you the opportunity to buy Amazon stock, Disney stock, Apple stock, and Tesla stock by paying with cash, debit/credit card. Stockpile offers fractions of shares. So you can buy shares separately. There is no need to purchase the whole share. Stockpile doesn't charge any monthly fee or annual fee—stockpile charges for buying and selling 99 cents per trade. And there is no minimum amount required. Stockpile is an affordable way of investing. 
Website
Android
IOS
---
9) TD Ameritrade
Like Robinhood T.D. Ameritrade is the best investment solution for millions of people by providing more features. This is an app which is providing an electronic trading platform. You can trade your financial assets and properties here, such as stocks, exchange-traded funds, options, mutual funds, cryptocurrency, fixed incomes, etc. You can have investment research tools like Premier List, Bond Wizard, Stock charts, and Screeners, etc.
Robo-advisor service is also in T.D. Ameritrade. Actually, in every service, you should have good customer service. T.D. Ameritrade also provides the best customer service to its users. And you have large investment selections here. T.D. Ameritrade now becomes a high-quality trading platform with the only drawback of none fractional shares. 
Which is better, T.D. Ameritrade or Robinhood?
Considering all the facts, I found that T.D. Ameritrade is better than Robinhood. 
Website
Android
IOS
---
10) M1 Finance
M1 Finance is another alternative to Robinhood, which we can introduce as an online financial service. For investors, M1 Finance is a big opportunity due to its features. The ability to trade fractional shares one of the main advantages. And there is no fee for trading or asset management. You can build your portfolio here with more flexibility, and also, you can follow the expert's portfolios up to 80.
The dashboard represents your current composition of the portfolio. Individual stock or ETFs are also here. As these benefits, M1 Finance has some disadvantages also. If you are trading below $20 or not doing any trading for 90 days, M1 Finance charges a fee. And you cannot chat online here. And connecting the external accounts is prohibited in M1 Finance. With all these pros and cons, M1 Finance is on the top trading apps collection.  
Website
Android
IOS
---
11) Bux
Bux is another place you can stay to stop wasting your money and assets and start growing them in a good manner. As a popular investing service in Europe, Bux gives more advantages to users. You can have commission-free stock and ETF trading here. There is no need for a minimum requirement in Bux. I think it is a very easy and user-friendly mobile app. So due to this simplicity, beginners also can interact with investments without struggling. You don't have to pay any fee when you are doing deposit and withdrawal. Bux doesn't offer any investment advice. And they don't provide any demo account. Bus's main two drawbacks are that Bux has limited financial products and is available in the Netherlands, France, Germany, and Austria only as a top trading app. 
Website
---
12) Tastyworks
Tastyworks is one of the best trading app and also an alternative platform for Robinhood. Tastyworks is a customizable trading platform. You can understand the probability of making a profit by the option-focused charting in Tastyworks. You don't have any commission to trade U.S. equities online, and it charges $1 per contract in options trading, and the last and closing trades are free. Customer service is also very good at Tastyworks. Tastyworks is a safe place for investments. You can see the two-factor authentication via SMS. And you can use fingerprint or face recognition on mobile phones. Tastyworks is designed for active investors or traders who are frequently involving in trading derivatives. 
Website
Android
IOS
---
13) Ally Invest
Ally Invest is a low-cost trading app that is the best place for active traders, Forex traders, and Option traders. There is no base commission. But there is $0.50 per contract. You can join with Ally invest to improve your investment knowledge and about the market trends. Ally Invest is a safe place for your assets and money. There are two main approaches in Ally invest called Self-directed trading and Managed Portfolios. In self-directed trading, the investor has to manage their portfolios. They can start investing in stocks and ETFs without any commission and any minimum requirement.
On the other hand, in Managed Portfolios, an investment specialist team manages the client's portfolios without any fee. But you have a $100 minimum to get started. Ally Invest is another one of the free stock trading apps like Robinhood. 
Website
Android
IOS
---
14) E-Trade
E-Trade provides its features and benefits to investors at any level. E-Trade targeted last year to increase the active investors and the high net worth investors over $100,000. E-Trade gives its service on both desktops and mobiles to the users. E-Trade comes to the top among the easy investment apps for beginners. You have two excellent and easy mobile apps in E-Trade called Regular E-Trade and Power E-Trade. A solid range of assets is provided by E-Trade, such as OTCBB (penny stocks), Bonds, Single leg and multi-leg options, Stocks long and short, and Robo-advisor, etc. E-Trade offers you a great investment service with excellent customer support, ease of using tools, commission-free stocks, options, ETF trades, and large investment selections. 
Website
Android
IOS
---
15) TradeStation
Like Robinhood, TradeStation is another platform for the investment purpose, giving more features and affordable service to the investors. Thousands of people mostly gather around TradeStation due to its user-friendly environment and the well-designed procedure. If you are a beginner, TradeStation provides you the knowledge about investing and all the other things around investing. So it gives you a high-quality education. Stock and ETF commission fees are not included in TradeStation. There are three main account types of TradeStation. 
First: TradeStation accounts by tradable products

Second: TradeStation accounts by ownership and taxation

Third : TradeStation accounts by leverage
The minimum amount of deposit in TradeStation depends on the account type. In cash accounts, it takes $1. In margin accounts, it takes $2000, in day-trading accounts, it takes $25000, and in future accounts, it takes $5000. As the drawback of TradeStation I saw, there is no forex trading. And customer support also should be improved. 
Website
Android
IOS
---
How do Apps like Robinhood make money?
---
All the free apps have a second hand to earn money. They do not charge any basic fee. But they earn it from other ways like premium accounts and so many other features.
---
Is Robinhood better than Forex?
---
For the stock, options, and ETF traders, Robinhood is better. But Forex is the best place for the forex and spot metal traders.
---
Is Robinhood good for beginners?
---
Yes. It is good for beginners due to no minimum requirements to invest.
---
What is better than Robinhood?
---
I think that T.D. Ameritrade is the best alternative to Robinhood.
---
Best apps like Robinhood in Canada
---
WealthSimpleTrade 

Questrade
---
Best apps like Robinhood in Australia
---
I.G. Trading

eToro

SelfWealth

CommSec app

Stake

Bell Direct Mobile App
---
Best apps like Robinhood U.K.
---
Trading 212

Stake

FreeTrade
---
Best apps like Robinhood Singapore
---
Tiger Brokers

Saxo Markets

City Index
---
Summary
To save your money, and make a good and bright future by investing and earning a profit. For that, you have to be wise in selecting the best profitable and safe place to invest your valuable assets and money. We provide you a large collection of investing apps like Robinhood. Choose the best place and enjoy your nice profit by investing.
---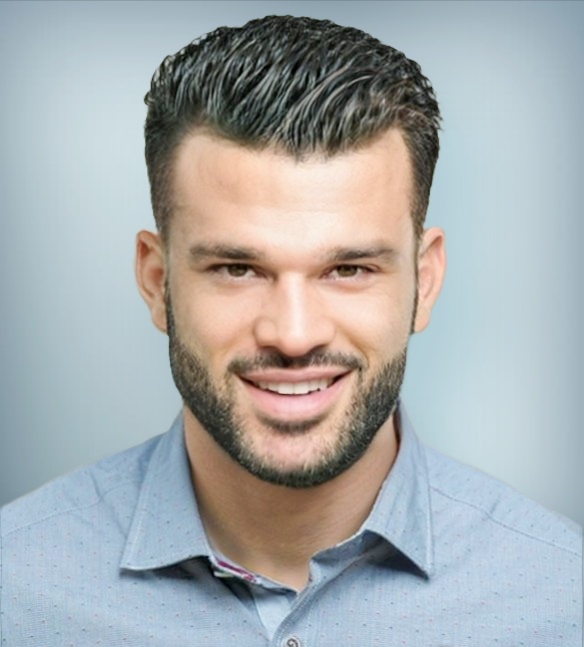 I'm Jhon Max from Nevada, USA. I'm graduated as a computer engineer and I have more than 10 years of experience in app developing, web developing and software developing.
I welcome you to my site, Archies of Tech. The main objective of our website is to provide you with information on apps, games, software, which are similar to some of the popular applications available out there.