There are hundreds of dating apps available in the market. But are they really gonna work? Are those members real? Do they safe to use? You probably have no idea about these questions. So, our team analyzed 100 popular dating apps to find the best and safest dating apps that actually work. 
We considered the following key points for our research,
What do users say?
Are there any success stories?
Privacy and safety of user data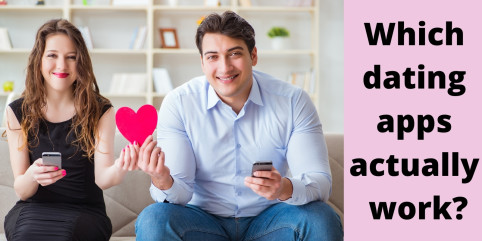 ---
Top 15 Dating Apps for Serious Relationships (Safest & Free)
---
1) Hinge
Hinge is a little bit different from Tinder and Bumble because it doesn't use a swiping system. So when you're creating your profile, the first thing you do is upload your profile and upload about six pretty standard photos. Then you have to answer three questions from their quiz list instead of writing your profile. But, we saw it as a compliment because those questions will teach you how to create a unique meaningful profile that will get attention. Hinge doesn't rely on a swiping system.
So what you have to do is when you look at profiles, put "heart reaction" on their photos, and give you an option to comment on it. 
You can open an account by signing through Facebook or phone numbers.

Import photos from Facebook.

You can include your Instagram.

Virtual date feature. (Date from Home) 
To include some info, you need to buy a premium subscription.

Gender choices are limited. (Men or Women only)
Website
Android
IOS
---
2) Bumble
Bumble is a company run by women empowering other women to make the first move and not just sit back and wait for something that comes to them. Not only that, but the user interface is also simple. You have to swipe right on people that you find attractive and swipe left on people that you don't. (shallow swiping). So It differs from Hinge and Tinder because women have to text you first. So within bumble, you would have an answer rate within 24 hours.
When women text you first, you need to reply within 24hours; otherwise, your match will expire, and your answers are gone. Hence, bumble is so easy. Install the app and upload five different pictures of you then add a nice profile description to start the chat. 
Privacy and safety features are great.

Video chat option.

Women's message first. (except for same-gender matches)

No unsolicited messages.
24/h time limit for sending the first message.

You need premium, otherwise hard to revisit expired matches.

Small user base. (compared to Tinder)
Website
Android
IOS
---
3) Coffee meets bagel
Coffee meets bagel is one of the limited edition Best Dating Apps when compared to other dating apps. So a user-friendly interface will help you to get out of the confusion that what you should do next. So, the main difference between Coffee meets bagel, and others are you don't get a lot of choices. But they only give us ten selections at the beginning. So, don't need to lie, be honest because it works with the algorithm. Because it means they are learning about your behavior, likes, etc. They offer you the best tailored for you. For example, if you like somebody who plays a lot of sports and might be of a specific ethnicity. So, their algorithm will work to send more people of that type.
At the start of your profile, they ask you for different qualities or things you like to do. Also, It may include countries that you travel to, foods that you like, or activities that you enjoyed. Before messaging them, the app will let you know something that you can start the conversation with, which is exciting. Another thing is that the app only leaves the line open between you and whoever you match for only about seven days. So, you only have a certain amount of time to get the person off the app. (get their numbers)
The large female user base.

The interface is user-friendly and easy to set up using their tutorial.

The Point system is excellent to earn many chances. 

You will match only with who have logged into the site within 14 days.
Profiles are limited. (you can't find your match's personality more deep way)

Mutual Connections. (you will be matched with co-workers, friends of friends, etc.)
Website
Android
IOS
---
4) Happn
Happn is one of the French best dating Apps like Tinder. The idea is if you see a cute girl or guy, but you're in a hurry or afraid to say hi. Moreover, you can find out if you're a match without getting public rejected. So, you open the app, and it will show a feed of people you walked by recently. So, all you have to do is put 'Heart reaction' if you like them and 'X' if you don't.
When you both hear each other, the chat will unlock through the app, and you can decide whether you want to connect. Besides, the app says it has 10 million users, and it's adding a new voice chat feature, which is exciting. So, you can hear if the guy you're meeting up with sounds like a creep. Happn is free on Android and IOS if you want to check it out.
You can signup via Facebook and setup.

Happn's functionality is free. (additional once can be purchased via credits)

The app is trying to give you an online dating feels like a real-life meeting experience by less distant and digital.
Matches will show only by GPS. (users can't search themselves)

Suitable for Major metropolitan areas.
Website
Android
IOS
---
Tinder is one of the Best Dating Apps which is famous worldwide. It can link to your Facebook account to add your information effortlessly for free. It will pull your essential data from your Facebook profile. However, you can change them later. So, You don't have to type in tons of information when you create your profile.  Don't worry, making a tinder account does not allow them to post anything on your Facebook profile. When you create your tinder profile, It will help you find potential matches based on your information. You can swipe right to like them or swipe left to ignore them like the Bumble dating app.
If you one of your suggested matches, both liked each other's profile, then you will send messages to each other. It allows more time for actual communication rather than making you look through lots of information and answer relationship-related questions. Think of Tinder as online speed dating. It's intended for people looking for casual or short term relationships.
Easy to Set up and use.

No unsolicited Messages.

No time restrictions. (for sending messages0

More gender options. (for LGBTQ plus users)
Suitable for casual relationships.

Age demographic.

You can't revisit expired matches. (without premium)
Website
Android
IOS
---
6) OkCupid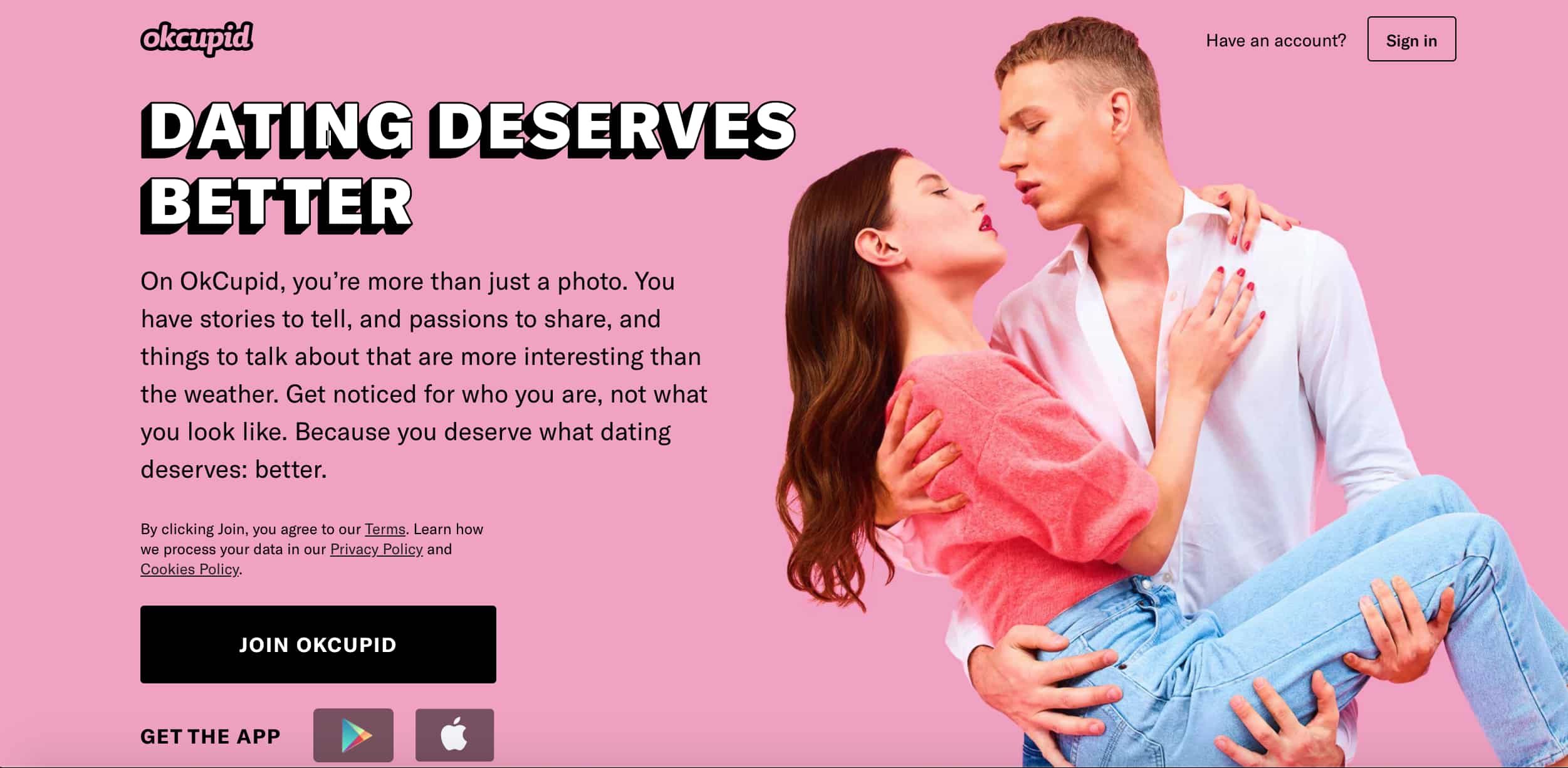 OkCupid is one of the most popular and best Dating Apps out there because it makes dating fun and straightforward. Moreover, it uses their algorithm to save your time by ranking on your matches based on things that you care about. It asks you questions when you first set up the profiles to help you find people you match better. (Interests and personal preferences). Then try to match you up with people that are mostly either like-minded or fall into the same interests in categories as you do.
Here you can go ahead and look through people's profiles, and the messages start communicating. It also offers a subscription service for you to become an a-list member to see people who like you, browse profiles and visibly get more messages and read receipt. Also, you can see the green icon also represents if somebody's currently online. If you don't want to see somebody, you can hide profiles by a swipe to the right and select hide. OkCupid has filters such as to view nearby, preferences, age range, height, location, etc. Besides, you can see who has visited your profile or you visited in the past.
Free to use. (search for matches or message other users)

A-List subscription offers useful features.

You can search by filters. (interests, vices, attractiveness
It's not an extensive database.

A lot of fake accounts because of free.
Website
Android
IOS
---
7) Plenty Of Fish
It started in 2003, and it has been around longer than Tinder and Bumble. In contrast to Tinder and bumble's swipe mechanics, POF is a more traditional one of the Best Dating Apps. It is favoring questionaries and specific life features for matching potential partners. However, its matching system isn't great when compared with other dating apps on the list. 
Their advanced search features and relationship tests (you can know and say they precisely what you want before you go looking) POF has some restrictions like Bumble and Tinder when it free. You can only add eight profile photos maximum.  You will always see someone's full profile. However, if you can get a premium subscription, you can add twice as many pictures to your profile, extended profile viewing, the ability to send virtual gifts to particular users. You can search users by their name in addition to a host of their profiles, enhancing perks.
Large user base.

Support multiple platforms.

Cheap Premium features.

Various relationship tests.
Need more info ti signup.

Message restrictions.

Poor Matching System.
Website
Android
IOS
---
8) Match
The match is designed for flirt chat and meet local men or women all via the match.com service. Also, It allows you to access Mobley people that you may find nearby around the world or places that you're visiting. Not only that, but you can also view people's photos. Moreover, you can wink them and more to see people that you may be interested in dating or meeting up with or what have you. So, the app itself is free. However, it does tie into their service, and they do have a subscription-based service.
You can sign up for a free period with some of the features. And also, you can see things like your daily matches, and you will get people one of eleven. Moreover, you can click on the X if you don't like it, and then you will move on to the next person.  It also has the discover feature, which allows you to use your current GPS location to see people around you and other user interface features in POS to make it more precise for certain people that you're looking for.
The matching algorithm is getting update due to feedbacks and user behavior.

Search filters and features of the ability to discover is excellent.
Costs are increasing eventually. (month to month)

Approval time is high.
Website
Android
IOS
---
9) eharmoney
eharmoney isn't for people that are lazy and just looking for hook up. Also, It's a site for people who are looking for serious relationships that you could lead to marriage. Moreover, it has several tools to weed out those who aren't looking for honest connections. Once you go on to the website, you have to fill up the survey, and When you give them the idea about what you're looking for, the system provides you with a match. Therefore, it does not work like a traditional dating website or app. You can't search for people.
eharmoney gives you your matches, and then you can look and see if that person is the right one for you. Besides, they have some other services like rev ID things (a background check). So, you will know the person you're talking to, which is suitable for genuine people. Also, eharmoney has video calls privacy. (anonymous calls and messages). 
The best site for those who are looking for hook-up. (long term relationship)

Detailed sign up will help you to get chances to find a perfect match.

Your matches will receive a daily basis.

The algorithm will find you the best matches for you. (You don't need to do the typical swipe thing)
Sign up process is longer when compared with other competitors.

You can't search and review individuals by yourself.

Expensive subscriptions.

Limited Genders. ( However, eharmoney will offer a separate dating site for them)
Website
Android
IOS
---
10) Grindr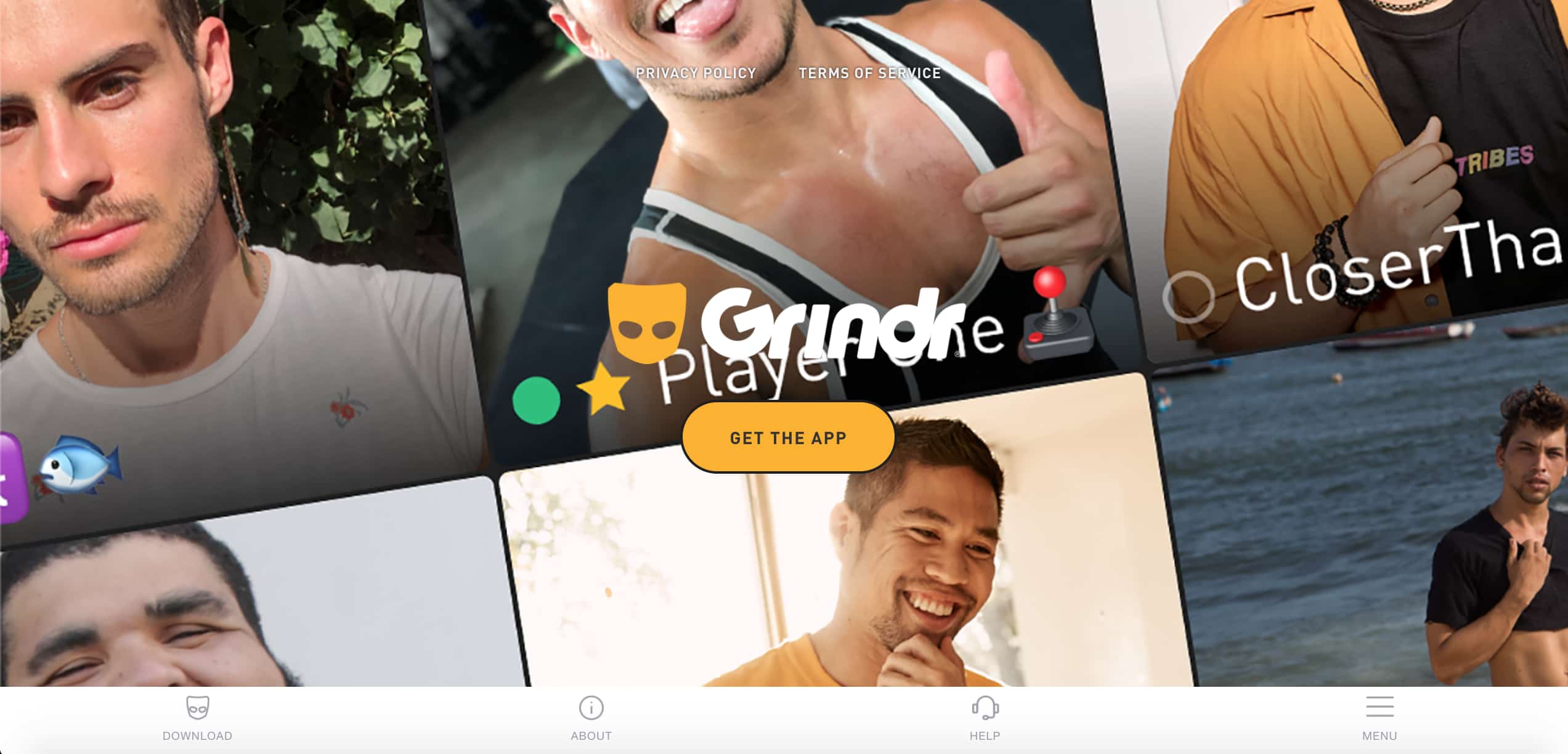 Grindr is mainly focusing on men interested in other men for friendship or companionship. It works by geolocation so you can communicate with people in your general vicinity, and as you move, it changes the people. Grindr has two versions, such as free and paid. Using the Paid version, you can add more information to your profile, such as age, height, weight, what they are looking for, married and ethnic status, and things that they like. You can share pictures here. There often is inappropriate content being shared. If you gave a star on profiles that you interested in, then the app will allow you to continue. 
You can meet nearby singles.

Over 6 million users using this.

Filters with anonymous browsing.

Free to use.
A lot of fake profiles.

The interface isn't excellent when compared with others. (you may fit)

Pop up ads.
Website
Android
IOS
---
11) Her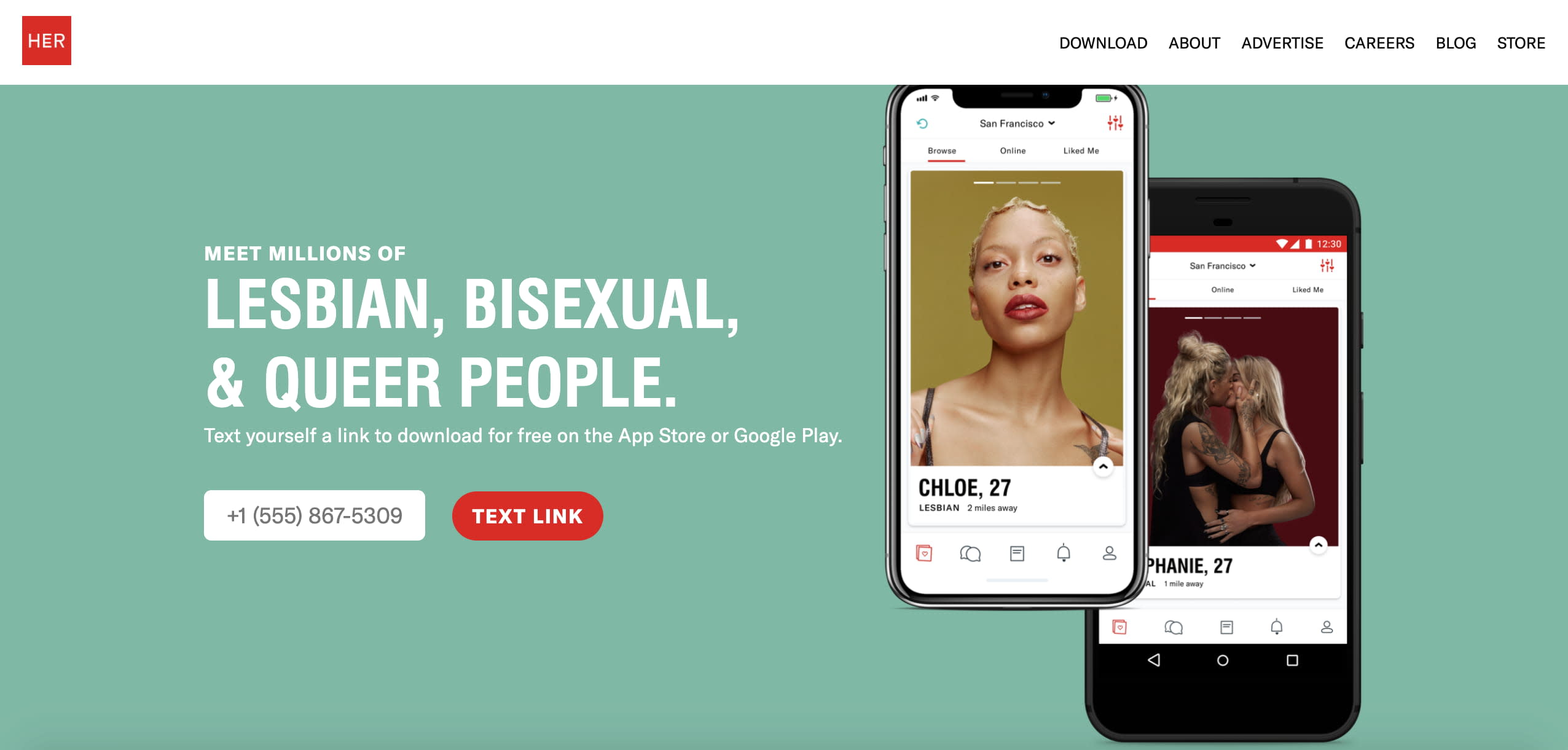 HER is an option for best dating apps that helps to meet each other who attracted to both men and women, for women who interested in other women, etc. Also, it has a lot of different options for what type of relationship and various options for genders. If you want to express something, you should be able to find it inside the app and know that you're communicating with people that important to you. So, they focused a lot on how women use technology differently. Guys on other male apps tend to meet up within fifteen minutes, or the hour. However, women tend to meet up at least 24 hours away from when they first said hello. Therefore Her app will help you to start the first conversation. Besides, it likes a community space for people to meet each other.
Free unlimited messages.

It was designed for women's behavior.

Location-based matches and age preferences.
Message support only for friends and matches.
Website
Android
IOS
---
12) Facebook Dating app
There are a lot of services available globally to interact with you. However, someone else has decided to help you find your love. Their Artificial Intelligence algorithm knows you better than you know yourself. Facebook has significantly more users (2.4+ billion users) available than any other dating app. That's why you must give a try. Also, Facebook dating is available in over 20 countries worldwide at the moment. The biggest market so far, Brazil, Canada, and the US. So, Facebook is offering its new dating function as an add-on to your Facebook app.
How to make an account?
This Dating Add-on uses only your age, first and last name on your current Facebook profile. That means you have to create an entirely new profile for dating by using their add-on. You can upload up to nine photos, and you have to answer a series of questions like other apps in the market. Hence, you can find your matching partner by giving a like to their profiles. Once activated, it will show you people based on your interests and preferences. Other dating services like Tinder also use Facebook data. That's why these Best Dating apps show you how many friends you have in common with the person whose photo you're looking at. It's a significant advantage.
It can say that your only data outside your network of friends and their friends.  If you want to add someone from your friends to the mix, you can select this person as a secret crush. The person will then receive a notification that someone is secretly romanticizing with him or her. But it won't say is who the secret admirer is, only when both have marked each other as a secret crush, then the program reveals who they are.
There isn't any separate app. (You can access it as an add-on on the Facebook app)

Instagram integration.

Import data from your primary Facebook account.

Not matches with friends in your primary Facebook account. (dating add-on work separately)

Support match option Facebook groups and events that you're going to.

More extensive database and secret crush option. (explained in review)
Limited to the Facebook app.

Users can contact me anytime.
Website
Android
IOS
---
13) Raya
The swipe is where the similarity ends. So, you need a member recommendation or a lot of friends inside to join, and you have to apply with an essay question. Also, you show yourself off with a video slideshow set to the music of your choice. Besides, Raya is for professional networking as well as dating with parallel profiles for each. It's designed to get you from discovering someone to texting. If you both interested in it, then you can meet in person. 
Raya showed you people in your city and around the world, which is a bit weird since it would be hard to ever run into each other. Such as more on our dating list, if you both swipe right, you could skip the texting and just walk up to each other.  Moreover, you can filter by age and gender when browsing, and through their bio and extended slideshows of photos set to their favorite song, It will help you better understand what you're dealing with. Also, it is one of the famous Best Dating Apps among celebrities.
Popular among celebrities. (you may have a chance)

You can join to Raya by invitation only. ( goodbye to scammers)

Reasonable subscription.

Top-rated dating app when compared to others on the list.
Due to their algorithm, you may not be able to join. 

If you are in a small town, Raya will not be useful for you.

This is for hot and wealthy people.
Website
IOS
---
14) Badoo
This is an app that you can use to meet new people chat and socialize. Still, the big focus of Badoo is not only can you find new people, but you can also see people nearby and even better people that you may have met or bumped into in real life using their technology. You can view people here, and you can decide whether or not you like or dislike them like other apps.
You have a favorite option in Badoo. Besides, your favorites allow you to put people in specific categories that you may want to contact or are interested in talking to you. Also, you can invite your friends to the app and likewise.
Large numbers of features for free.

Less spam.

Easy to use. (if you share your current location)
Expensive subscription. (but worthy)
Website
Android
IOS
---
15) The League
The League prides itself on keeping it classy and quality individuals. So, every day at 5 pm, it gives you five individuals. Also, they could swipe right or left, depending on what you think of them (like other apps). So, you can see recent best matches, famous and least flaky, using their filters, which is cool. Moreover, It does privacy-wise (hide Facebook friends, LinkedIn, and current co-workers), which means you can prevent that awkward moment when you see someone on there (e.g., your girlfriend or boyfriend). So, other preferences are similar to other apps on the list.
High quality of matches.

Free of fake. (because of detailed screening)

Customer service is excellent.
A paid membership is expensive.

Fewer matches per day.

The profile has to be screened.
Website
Android
IOS
---
Summary

Hope you enjoyed the list. If you have any suggestions, feel free to add them in the comment section. Cheers!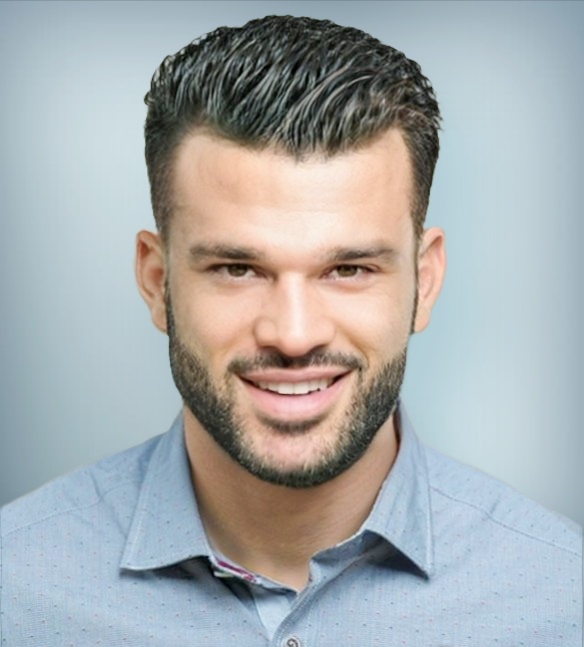 I'm Jhon Max from Nevada, USA. I'm graduated as a computer engineer and I have more than 10 years of experience in app developing, web developing and software developing.
I welcome you to my site, Archies of Tech. The main objective of our website is to provide you with information on apps, games, software, which are similar to some of the popular applications available out there.