Is there a better program than Grammarly? Are you struggling with Grammar? It is tough to answer those questions. But do not worry. There is a lot of softwares like Grammarly. Just like Grammarly, these alternative apps like Grammarly also help to correct your grammar mistakes and improve your writing. 
Even the best and professional writers make errors in writing. Many people ask the question,' Is there an app with correct Grammar?' Now, you don't need to bother about the grammar mistakes. There is a site called 'Grammarly' to correct your errors. It is not only a grammar checker but also the best spell checker and a plagiarism checker. It checks more than 8 billion web pages to detect plagiarism. Grammarly also notifies you about the over usage of passive voice in content. The sentences full of words or very long sentences are hard to read. Grammarly helps to find out the way to correct wordiness. 
---
Is there an alternative to Grammarly?
---
1) Ginger
Ginger is one of the Grammarly competitors. It has a grammar checker and punctuation tools that automatically detect mistakes and correct those. Ginger has a Sentence Rephraser tool. It helps to make unique content by enriching the text. You can have a customized theme for the keyboard. You get emoji to express emotions and word prediction to make your writing faster. There is a learning center feature in Ginger that helps to improve writing and learn from mistakes. This app generates a detailed report about your writing. So you can easily track the progress. You get extensions for MS Office, Android, Ios, Firefox, and Google Chrome. 
You need to have a constant internet connection to work on Ginger. The browser extensions in Ginger is available only for Safari and Chrome. You have a free plan in Ginger. It also offers three more plans. The monthly plan costs $20.97, the annual plan Is $7.49, and the Two-year plan costs $6.66 per month. The features differ from one plan to another. 
Which is better, Grammarly or Ginger?
Grammarly works only with the English language. But Ginger supports more than 40 languages. So you can check grammar mistakes of text written in other languages using Ginger. Ginger is better for bilingual or multilingual language writers. If you use incorrect order of numbers in your document Grammarly will identify it. But Ginger is not able to recognize incorrect number usages in the documents. Grammarly displays an accuracy score. So you can get an idea about the quality of your writing. Ginger does not have an accuracy score function.
You can check the originality of your writing using the plagiarism checker in Grammarly. You don't get a plagiarism checker in Ginger. Just like Grammarly, Ginger also does not work on Google doc. You can check uploaded documents in Grammarly. This feature is not available on Ginger. You can choose a monthly, quarterly, or annual plan in Grammarly. But Ginger offers only basic and premium plans. You get the text to speech feature in Ginger, which is not in Grammarly. So the Grammarly vs. Ginger competition won by Grammarly. 
Is Ginger free?
Ginger is not free. But you can enjoy it freely for certain weeks. Ginger will show corrections or misspelled words after this free trial, but Ginger will not correct them. You have to correct them manually. 
Website
Android
IOS
---
2) Reverso
Do you need to translate French paper to English? Then Reverso is the best option for apps like grammarly. It is similar to Grammarly and also can translate 14 different languages. You can translate words, phrases, short texts, and idioms using Reverso. The translation result is accurate and uses the latest technology to improve your vocabulary. 
Reverso has a comprehensive resource library about syntax and Grammar. It assists in removing repetition issues with synonyms and conjugations in your writing. You can build a personal dictionary with frequently used terms and phrases in Reverso. You get a free plan in Reverso. It helps to use 2500 words. There are two paid plans, namely Advanced and Customized. 
Website
Android
---
3) LanguageTool
LanguageTool is an open-source tool. It is one of the free Grammarly alternative apps like grammarly. LanguageTool has certain differences compared to Grammarly. It is proofreading software. You can check grammatical, spelling, and style errors in your writing using this software. LanguageTool supports more than 20 languages. So if you are writing in French, German, or other languages, you can check the mistakes using LanguageTool. It has several add-ons. You get add-ons for browsers like Chrome and Firefox, Google Docs, and Microsoft Word, LibreOffice. 
One free plan is available in this software. It allows only 20 000 characters per check. The Premium plan allows 40 000 characters per check, and it costs $4.92 per month. Students, freelancers, and authors can use the Premium plan. The enterprise plan allows us to check more than 40 000 characters at once. It costs $39 monthly and is designed for companies, enterprises, etc. You won't find the plagiarism detection option in LanguageTool. 
Website
Android
---
4) ProWritingAid
This app is one of the best grammar checker apps like grammarly. It acts as a plagiarism checker, editor, and Style editor tool. You can improve your writing and English skills with the help of ProWritingAid. Many content writers, bloggers, Students, business writers, authors, and students use ProWritingAid software. Just like Grammarly, there is a writing style available here. You can select writing styles like a business, academic writing, blog posting, or general writing style. This grammar checking tool has in-depth reports having more than 20 different reports for analyzing your writing. 
You won't get any monthly plan here. The other main drawback of ProWritingAid is the extension is available only for Chrome. So you won't find it on Ios, Firefox, and Safari. You can have a free plan is ProWritingAid. You can check 19 reports having 500 words in each. There are also another two plans that come for a range of costs. ProWritingAid Premium comes for $60, and the other version costs $70 monthly.
Which is better ProWritingAid vs. Grammarly?
You get free options in both Grammarly and ProWritingAid. Both free versions have certain restrictions. When talking about the paid plans, ProWritingAid plans are cheaper. You get a yearly pricing plan in ProWritingAid, but Grammarly has monthly plans. ProWritingAids provide in-depth explanations for recommendations. Grammarly focuses mostly on grammar mistakes. You can use ProWritingAid to check long-form content, while Grammarly is ideal for short blog posts. 
Website
---
5) PaperRater
PaperRater is developed especially for students. You can check the Grammar and spelling of papers using this. It provides a proofreading system and finds mistakes in your writing. So you can improve your writing. It takes only 5 to 15 seconds to give you the results. PaperRater software uses artificial intelligence and data science to deliver results. Just like in Grammarly, you get a score reflecting a rough idea of what you may score in writing. 
The vocabulary builder in PaperRater provides different words, sentences, definitions, and examples when you are writing. It helps to improve your English skills. You can check the originality of your writing with the use of plagiarism detection. PaperRater is one of the best free grammar check software. You get a Premium paid version also. You can get advanced features by paying $14.95 per month. 
Website
---
6) 1Checker
1Checker is one of the Grammarly alternative apps like grammarly for students. It helps you to detect and correct spelling, grammar, and style errors. You get an explanation about each mistake. So you won't repeat the same mistake twice. 1Checker helps you to improve your writing skills. 
1Checker is free. It supports multiple platforms, online versions, Mac and Windows apps, and Word and Outlook plugging. 1Checker takes a longer time to analyze text when compared to other grammar checking tools. It does not check over the usage of passive voice sentences. Another drawback is 1Check does not recognize proper nouns. 
Website
IOS
---
7) JetPack
JetPack is not a new grammar checker for WordPress users. Many WordPress plugin users use JetPack. It is a proofreading tool. After scanning your content, JetPack will mark words with red, green, and blue lines. Red is for misspelled or misused words. Green stands for grammar mistakes. Blue shows changes in writing styles. You get an explanation about the mistakes. So you can improve your writing. JetPack is simple and free to use. It supports only the English language. 
Website
---
8) Hemingway App
Heming App is an alternative to Grammarly. It checks Grammar, wrong use of adverbs and complicated words, and lengthy sentences. You can use this tool offline. Hemingway's app focuses on the readability of sentences. It breaks big and wordy sentences into small parts and makes them readable. The interface of this app is clean and easy to use. This grammar checker tool has less focus on spelling and punctuation mistakes. You can get a basic web app version for free. If you want to download the app, then you have to bear $19.99. 
Website
---
9) WhiteSmoke
WhiteSmoke is the best grammar check. It works only on the internet. It has high-quality grammar checking and proofreading ability. WhiteSmoke correct everything from spelling mistakes to word choices, style errors, and Grammar. It also checks plagiarism to check the originality of your content. It also offers translation opportunities. You can translate words, phrases, text, and many other writing pieces using WhiteSmoke. 
WhiteSmoke has templates. You can find templates, including resumes, proposals, documents, and email templates. This platform shares videos that contain common writing problems and the way to avoid them. You won't find this in other writing tools. One of the main drawbacks of WhiteSmoke is it becomes slow when using. 
WhiteSmoke is not free. It does not have a free version. You get three paid plans. The WhiteSmoke Essential comes for $10. It is compatible only with a web browser. If you want to buy WhiteSmoke Premium, then you have to pay $13.33. You get additional support and apps for Windows, Gmail, MS Office, and Mac. You have to pay $22.99 to buy WhiteSmoke Business. 
Which is better WhiteSmoke vs. Grammarly?
You don't get a free plan or a free trial in WhiteSmoke. It is one of the main disadvantages there. WhiteSmoke has yearly plans. You can pay monthly for Grammarly plans. When comparing the prices of both tools, the WhiteSmoke is cheaper. Grammarly does not offer templates like WhiteSmoke. You can work offline in Grammarly, but WhiteSmoke needs to connect to the internet. Grammarly does not offer a translation option, but you get this in WhiteSmoke. 
Is WhiteSmoke safe?
WhiteSmoke is a 100% safe tool. It is free from viruses, adware, and malware. So you don't need to fear using WhiteSmoke.  
Website
---
10) Microsoft Word
Microsoft Word acts as a grammar checker. It also provides stylistic writing suggestions and spelling checking in real-time as you creating documents. The red squiggly line that shows an error in Word may be familiar to you. This line tells you that the sentence or the Word you typed is not accurate. You get a suggestion to remove this error. So you can easily correct it or ignore it. 
Microsoft Office supports a variety of languages. It is available both online and offline. This grammar checking option works only in Word documents. One of the main drawbacks is it does not shows all comma errors. You won't get a plagiarism detector in Microsoft Word. 
Website
Android
IOS
---
11) Slick Write
This app is one of the best Grammarly free alternatives. Many bloggers, novelists, teachers, students, SEO professionals, and agencies are users of this grammar checking software. It not only check grammar errors but also checks many other mistakes like style errors. 
Slick White offers a super-fast grammar check to correct your mistakes. You can get feedback about your writing to match your style. You don't need to bother about the security of what you write there. Slick Write uses encryption of data to safeguard your texts. You can engage your audience with high-quality content and improve your grades using this grammar checker. There are some drawbacks to this site. You can use only small size fonts. The interface of the site is not much intuitive. You don't need to download or install any software to use Slick White. 
Website
---
Is Grammarly the best grammar checker?
---
Grammarly is the best grammar checker. It has so many benefits to offer. You can easily correct grammar mistakes and spelling mistakes using this. Other than correcting mistakes, it also helps to enhance the readability of what you write. Grammarly offers multiple browser extensions. You can easily fix your mistakes while writing emails, articles, blogs, messages, etc. You get a lot of features like plagiarism checker for free with Grammarly. 
---
Is Grammarly Premium free for students?
---
Grammarly Premium is not free for students. But the students in some state universities get Grammarly Premium for free. 
---
Can I try Grammarly premium for free?
---
You get a free Grammarly Premium account free for some affiliate account. But I recommend you to use the free version or get a paid premium account. 
---
How can I get Grammarly cheaper?
---
If you are a student, you get discounts when purchasing a Grammarly Premium account if Grammarly Premium's price is not affoe=rdable for you better to try a free grammar checking software. 
---
What is the best spell check app?
---
Many Grammar checking apps, including Grammarly, offers spell checking. You can use WhiteSmoke, 1Checker, PaperRater, and even Microsoft Word for spell checking. 
---
What are the best apps like Grammarly in Russia?
---
There are several apps in Russia to help you with writing. SpellBoy, Verbling, Live Lingua, and LanguageTool are some best apps like Grammarly in Russia. If you are a Russian writer or a student, you can use these apps to check Grammar. 
---
What are the best apps like Grammarly in Japan?
---
Studying Japanese is very easy with Grammarly alternatives in Japan. You can select apps like The Kanji King, The Dictionaries, The Beginners to Winner, The Senseri, etc., to use instead of Grammarly.  
---
Summary
Now you don't need to fear grammar mistakes in writing. There is much software to correct grammar mistakes. Grammarly is the leader in grammar checking. Many Grammarly alternatives are available at present. This grammar checking software corrects grammar mistakes and spells checking, correct style errors, and check for plagiarism. There are free grammar checkers as well as paid versions. You can choose the best grammar checking tool considering your requirements. Use one of this software, avoid grammar mistakes, and improve your writing. 
---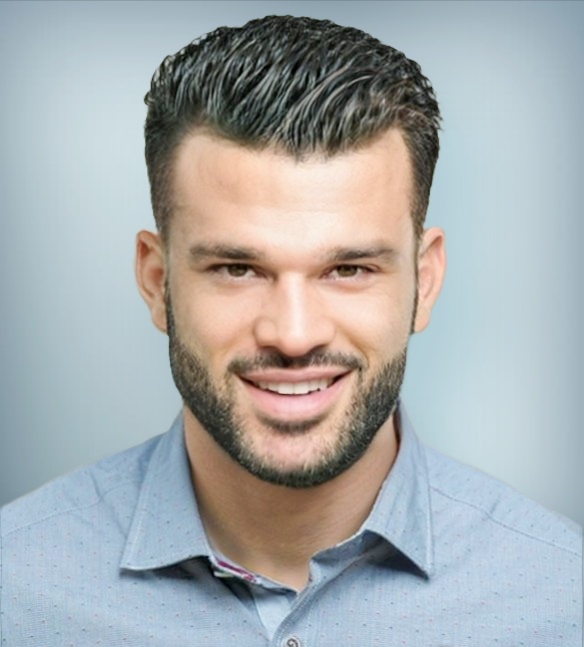 I'm Jhon Max from Nevada, USA. I'm graduated as a computer engineer and I have more than 10 years of experience in app developing, web developing and software developing.
I welcome you to my site, Archies of Tech. The main objective of our website is to provide you with information on apps, games, software, which are similar to some of the popular applications available out there.