Today, I'm going to show you the best similar games to Clash of Clans. Once I was addicted to CoC and played it throughout the day. But, with time, I felt like it takes too long to move to the next stage. With the limitation of builders and longer time to upgrade, it became very dull. Even today, some people are still playing this game, but most of the gamers are looking for better alternatives.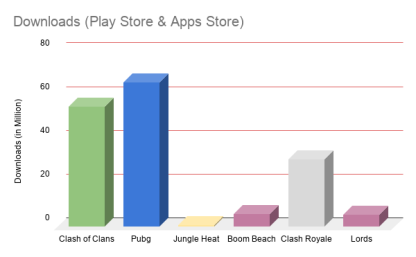 Let's dive right in.
1) Jungle Heat
If you have ever played any other game in this genre, then it wouldn't be difficult for you. As you know correctly what to do in this game. Create a base for mining out resources like gold and oil for building and training army as well as protecting the base. As you would need to protect the command centre of your base from the enemy's attack.
This game comes with a very average graphics and considerable waiting time is required for building any structures. If you are a new player in this genre, you'll enjoy the combat and find the strategy building to be very challenging. 
Platforms – Android, IOS
The underlying engine of fairness is better than CoC.
Battling is consistent, and the ability to improve defence is well.
This helps you to learn a lot about leadership.
Price free with in app purchases.
Focused on in-app purchases.
The junk takes too long to clear.
IOS
Android
2) Boom Beach –

Which is better CoC or Boom Beach?
It is another unique creation by Supercell. So, if you have any doubts regarding quality and features, you shouldn't worry about it. It would help if you started from scratch, build your base, prepare troops. You get a replay feature which shows you the replay of the attacks on your base while you were offline. So, you will be able to find the weak spots in your defence. The combat is intense, rewarding, and entertaining if you win. 
Platforms – Android
This game has different types of defences.
Game is well versed with fair graphics.
Can be better troop design and more options for daily events.
It takes too much time to upgrade everything. (Units, buildings, etc.)
Has in-app purchases.
IOS
Android
3) Vikings: War of Clans
This is one of the most popular alternatives to the Clash of Clans. Plarium develops this game. In Vikings: War of Clans, you get an excellent old Viking to feel. Each player receives a similar objective that is they have to capture the place of power, generally located at the centre of their kingdoms. All the players have their kingdom in different geographical locations.
Platforms – Android, IOS
There are new challenges every day and that we are given gifts daily.
Auto farming is a big thing that not a lot of strategy games have.
There are many different troop options. (Such as personal killers, etc.)
Price free with in-app purchases.
There's no way you can get the amounts you need to get a bubble to keep from anyone attacking you unless you spend money.
IOS
Android
4) Company of Heroes
It looks like the PC version of it. Company of Heroes always had a great of physical quality to its audio design with hard-hitting explosions, sharp machine gun fire and desperate cries from soldiers across the battlefield. Another excellent game provided to us from Feral Interactive. If you have an  I Pad Pro, it sounds beneficial because of the speakers.  Its fairly generic world war to tail but its good time nonetheless.
Probably fun playing against other players also struggling to move their units.
The strategy is fun and challenging.
The graphics and gameplay are outstanding.
We especially appreciate the fact that the game is a time purchase with free add on content and NO ADS.
No multiplayer. 
Controls not good. (at the moment)
IOS
5) Empires and Allies
Empires and Allies from Zynga. Ìts within an isometric square area and a quite lovely 3D look. We need to gain resources and sort of things World map, which allows you to get into battles. You can also play PvP. It's a strategy management game. This is just not only games like clash of clans, but also a very addictive game.
Great for beginners right up to seasoned campaigners. You have the option to spend money to get ahead faster. It's Similar to Boom Beach and Clash of Clans in terms of gameplay with a total difference in more realistic textures. You can make your own kingdom and attack other nations to build alliances. It is a multidimensional game and can be played differently.
You can retrieve your troops from battles as in clash of clans, but you can't get your troops back after each battle.
Smart graphics.
Allows others to donate troops and materials needed for upgrades.
There are many types of troops.
There are ads, but optional to view and you receive a boost.
It takes forever to accumulate the things that are needed to progress/upgrade.
IOS
Android
 6) DomiNations
It's a free game in the App Store. However, similar to Clash of Clans, the set of war, and mobile strike. When compared with the COC, there are few differences. You can hunt animals, upgrade resources, and do tasks like others. Upgrade time is realistic when compared with COC. It's a noticeable difference. You can choose a nation to side with, ancient and modern is remarkable. Very challenging and educational, big learning curve.
It has lots of purchasing options, but it also has lots of decent giveaways just by watching videos and participating in events that help balance the playing field.  The concept is excellent, and DomiNations actually has a level of realism that will never be present in Clash. You have real historical figures as your "Heroes" in DomiNations, rather than the fantasy characters in the other games.
Constant updates and new features.
You don't have to spend money; you can play other games to accrue crowns.
Lots of looting and ways to buy extra perks in-game.
strategy with what you choose to study or upgrade.
Upgrades expensive but they take far to long to be completed.
The defence cannot be controlled.
IOS
Android
7) Clash Royale
Depth and simplicity are the characteristics of this game and there are similarities to the Clash of Clans. After a few minutes, you can understand what is going on here. But when you play more than an hour, you realize that a lot more to it. This game walks that line brilliantly at first glance, easy to understand the mix between a tower defence game and a MOBA. 
But once your teeth start sinking into the fleshy bits under the supercell polish, you find engaging and addictive. This is a two-lane MOBA, and you will get three towers and much like a tower defence game. Even if you not a fan of COC is well worth a look.
Quick to get into a match and matches are only 3 minutes, 5 minutes at the longest.
There are a very balanced set of cards.
This game has the unique ability to push you past the point of rage quitting to rage playing.
You have to spend money to go on a higher level.
Matchmaking with over level players. (they will fix it)
IOS
Android
8) Plunder Pirates
You have to rebuild a destroyed island, which was ruined by a typhoon as we understand. Your buildings take a certain amount of time so you can spend premium currency to make them speed up. You'll also be attacked by other players as well. You can play with your friends. It's a much in the style of Clash of Clans. But it's like the next generation in terms of visual polish.
Like COC, the apparent intention of the game is to frustrate the impatient people into buying gems that will help you speed up production. You can purchase 1 hour's worth of coins and so on. You can only buy a certain amount, which is annoying when you get good at the game.
The music is so calming and lovely.
Gameplay and graphics are excellent with enough variation to keep you amused almost indefinitely.
The smart menu system and clear throughout and impressed with the help and coaching.
A short period of shielding after an attack (You can continue to build up despite attacks)
If you are impatient and poor, don't download this game. If you are patient or wealthy, it's not a bad game.
IOS
Android
9) Dawn of Titans: Strategy Game
If you like to play a game that has an emperor and you want to build your own resources, own army, and go ahead inside the world. This is for you. You can plan and control the entire troop battle colossal titans and thousand of warriors in the great wars. In Dawn of Titans, your either go big, or you go home. You can also join with your friends and play free like a few others on the list.
SImply you can control everything
Console quality Graphics
You can dominate with the master titans and see a lot of various creatures.
Non-stop events and campaigns
The titan sometimes doesn't follow the right path if he walks near troops.
Can't put emoji when chat and no team play.
High recharge time for portal stones. (7 minutes for 1 stone)
IOS
Android
10) Lords Mobile: Kingdom Wars
It's a good game to make your own territory and rule the world according to yourself. You can help each other kingdoms. So you could grow easy and be safeguarded by highly advanced kingdom or friends. There's plenty of different things to work on, and many of guild events to keep you social and busy.
As with most games, you get further, faster when you spend money. Completing tasks makes it more exciting, and the events for different heroes are also impressive. The tutorial is straightforward, and it guides you through every step.
They have significant events that keep it fun and exciting.
This will test your patience, tactics, and self-confidence.
The controls are smooth, and the chances of experiencing ads are low.
Focused on App-purchases much, but free players can have a great time.
Better if the battles are not controlled automatically.
IOS
Android
Bonus Similar Apps to Clash of Clans 
Age of Empires: Castle Siege – If you love the clash of clans and you are also a fan of the age of empires, then this game is most recommended. 
Brave Conquest
Lords Mobile
Hope you like this list of games like clash of clans. If you have played any similar games which I haven't mentioned here, feel free to leave it in the comment section.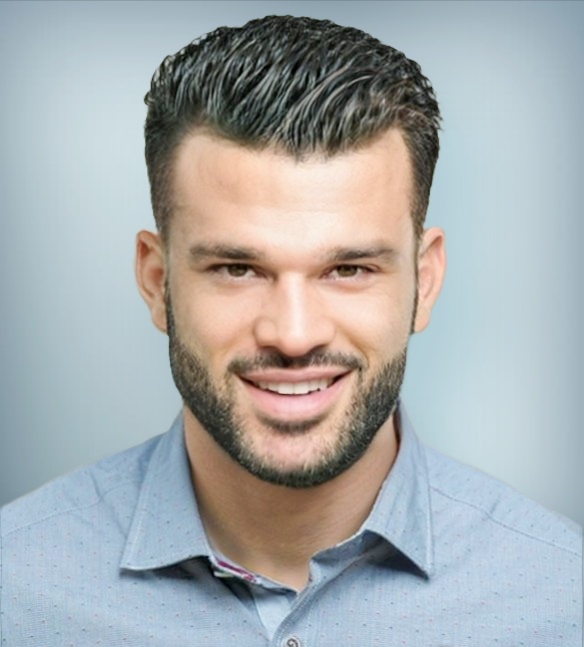 I'm Jhon Max from Nevada, USA. I'm graduated as a computer engineer and I have more than 10 years of experience in app developing, web developing and software developing.
I welcome you to my site, Archies of Tech. The main objective of our website is to provide you with information on apps, games, software, which are similar to some of the popular applications available out there.