Game lovers all over the world are searching for new and best games day by day. When I was a teenager, I was also severely addicted to games. It is not a bad thing. It helps you to spend your free time fun. But if you addict to it without limit, it will be harmful to you. IMVU is one of the best games I have played. I think it is the world's largest 3D avatar-based game to get a social experience. I loved the attractive graphics in IMVU. After some period, I felt that I have to move on to another Virtual Worlds game like IMVU.
So I researched that what are alternative games to IMVU in 2021. Mainly I found the best and new 11 games. They are different from each other. Among the collection, my favorite is Animal crossing. Read, try, enjoy, and choose the favorite for you.
---
What Other Games are like IMVU?
---
1) Second Life
Second Life is another free one among the best games like IMVU. This is a fantastic game that Kinden Lab creates. Also, it is available for MAC and PCs. Lots of teenagers like customizations in games. Second Life provides you this opportunity. And there is another special offer for you. That is, you can make real money from Second Life by selling the game currency for others. It is a unique feature of this game. You can meet and make new friends all over the world through this game.
In Second Life, you can get Business side experience, and you have social activities too. You can buy the things in the game and trade them with the other players. There are gatherings and clubs. So this is the chance to enjoy fully from Second Life. Starting is very easy, and you have many virtual worlds to explore in the game. Second Life's main drawbacks are disappearing the items from the inventory, and some system crashes occasionally. 
Website
---
2) Avakin Life
Avakin Life is a beautiful mobile game for players who can enjoy the virtual Life's perks on iOS and Android. It is a game similar to IMVU. Here, you can customize your avatar and customize your house or apartment. And they allow you to meet new people in various locations. And you have over 1000 different options to customize your avatar. The ability to earn and spend money and socializing options are the other features you can find in Avakin Life. You can make your avatar much stronger by spending your money on housing clothes. The drawback which I found in Avakin Life is there is racism in the game. 
Website
Android
IOS
---
3) The Sims
Just have a look at the cover of the game. You will stop at this place. Also, colorful graphics will surely attract you to the game. The sims is a simulation video game series. Maxis developed and published by Electronic Arts. 200 Million copies of Sims are the evidence to prove the popularity of this game. There are free games in The Sims series as well as paid games. The layout of paid games is better than free games. The sims feel like real Life. It is very realistic. The audio of this game is also very enjoyable, and it helps you to avoid boredom. In this game, I felt that the world is small and limit. And the other con of this game is, it reduced storytelling capabilities. And there are no toddlers in the game. 
Website
Android
IOS
---
4) Movie Star Planet
This game is another colorful game, kids. Moreover, it is a kid-friendly gaming platform where you can see all imagination stuff in a virtual world. There are unlimited places to explore. Movie Star Planet allows you to make movies, photos, Art Books and design clothes, etc., and you can share them with your friends and your fans. You can be a celebrity overnight. You can show your designs and creativity by creating an avatar by yourself and by decorating your room.
Movie Star Planet provides you the chance to watch YouTube videos that are your favorites. And the most important thing is you can play Movie Star planet entirely free. If you join this game, you can enjoy your free time well. Some don't like Movie Star Planet as parents because they think it is not suitable for kids due to the sexual things in this game. 
Website
Android
IOS
---
5) Animal Crossing
If you are a village lover, don't waste at least a minute. Hurry up and join with Animal Crossing. Animal Crossing s another best alternative to imvu games, which is a social simulation video game series. In this game, the player is a human. He has to live in a village where he can see various anthropomorphic animals. You can do many activities such as bug catching, fishing, planting, and fossil hunting. Animal Crossing is on the top level in customization.
You can play Animal Crossing entirely free. But if you need, you can purchase some game items. Also, internet connectivity is required to play Animal Crossing. So you have to spend data charges. The main drawback of this game that I found is that it is too difficult to play animal Crossing if you have a poor internet connection. But lots of kids love this game due to its attractiveness and the beautiful graphics. 
Website
---
6) Choices: Stories You Play
Choices is the best offer for romantic lovers. It is another role-play simulated online game like imvu. Also, it offers you romance, horror, and drama, and more. Choices is the best story collection among games. You can change the character's look. Here, you can customize your hair, and outfits too. In this game, you can love, solve crimes, and start work on epic fantasy adventures. The story collection of Choices is updated every week. Then you can find out the story yours from this collection.
Choices is a free game for you. But you can buy game items by spending your real money. Also, you can find stories in lots of varieties in Choices. And again, each story has unique features. The drawbacks of Choices that found are, it is difficult to earn diamonds, and there are no more customizations with characters.
Website
Android
IOS
---
7) Kim Kardashian: Hollywood
Nothing to say more. When you heard this name, you know who the person is. And here, this is a role-playing game that is fronted around this personality. It is a free-to-play game for iOS and Android. The main objective and the target of Kim Kardashian: Hollywood player is to earn fame and become to the top level from the bottom. How can you earn fans? You can increase the fan base by acting jobs, booking modeling jobs, clubbing, and dates. Kim Kardashian: Hollywood is an attractive, addictive, and fun game. But the game is not deep. Also, there are clever writings. But there are some bad feedbacks by telling the buggy social connectivity. Anyhow, I know you will try with this game just in a heard of the name of the game.
Website
Android
IOS
---
8) Home Street – Home Design Game
Home Street is another best game similar to imvu. Here you can get the experience of building a house and decorate your dream house. In this game, you can be who you want you to be. Home Street offers you the chance to build your dream house in a perfect town. And you can meet new members in the virtual world, make friendships with your neighbors also. All the choices are yours. And the other thing is you can make the game character as your expectations.
Here, you can decide the face shapes, hairstyles, clothes & outfits, makeup, and body shapes. Home Street is a big opportunity to discover your talents. Sometimes there are musicians, fashion designers, and bakers in your character. But you don't know what you can do. So this is an excellent place for you to discover them. Home Street is a free game. But there are some features which you should pay for. But it is up to you. If you don't need that features, you can disable them and enjoy them with a free game.
Website
Android
IOS
---
9) FarmVille 2: Tropic Escape
FarmVille 2: Tropic Escape is one of the best mini-games Like IMVU that are more colorful and addictive for the kids. The graphics of this game is lovely. I can introduce FarmVille 2: Tropic Escape as an imvu alternative. In this game, you can escape to the tropics. Then you can farm fruits and vegetables, meat adorable animals, keep a beachside and start a new life in a paradise. FarmVille 2: Tropic Escape allows you to get the experience of uncovering secrets and treasures. And you can trade with other islands. It is a big advantage for you. FarmVille 2: Tropic Escape is a free game to play. 
PC
Android
IOS
---
10) Hotel Hideaway: Virtual World
If you are a friendly person and love to meet new friends and make friendships, Hotel Hideaway: Virtual World is the best game. It is an online role-playing 3D game similar to imvu. Hotel Hideaway: Virtual World is full of social activities and adventures to have great fun with your friends. They allow you to arrange your room with beautiful furniture and items.
You can dress to impress the crowd, learn dance moves and participate in parties too. So this is a unique game when comparing with other alternatives to imvu. You can customize your 3D avatar according to your preferences. The player decides clothing, accessories, jewels, hairstyles, and tattoos and faces items, and all other things. Hotel Hideaway: Virtual World is a beautiful game, and I didn't find any bad feedback. 
PC
Android
IOS
---
11) WoozWorld
WoozWorld is one of the best alternatives for IMVU games which is the most popular in mobile games. In this game, you can dress your avatar as your preference and change it every week. For that, you have thousands of clothes and accessories in WoozWorld. This game is a game designed especially for teenagers because they can enjoy more and make new friends through this game. Starting a business, hosting parties, and buying and selling clothes to the other players are the activities you can do in WoozWorld. WoozWorld has lots of similarities to IMVU. But it is different from allowing build your own house and explore the world. The only con I have found in WoozWorld is, hacking of some accounts.
Website
Android
IOS
---
Summary
Here you have a collection of games like IMVU. Some are very similar to IMVU. Some are different. All the games which we give you are exciting. There are different pros and cons. Go through all the games one by one. Identify the features and choose the best and suitable game for you. 
---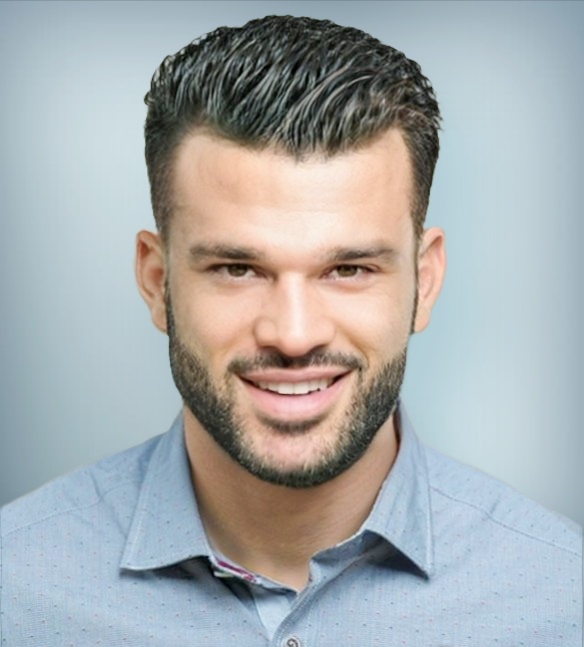 I'm Jhon Max from Nevada, USA. I'm graduated as a computer engineer and I have more than 10 years of experience in app developing, web developing and software developing.
I welcome you to my site, Archies of Tech. The main objective of our website is to provide you with information on apps, games, software, which are similar to some of the popular applications available out there.