Now you don't need to handle money physically to pay your bills. Due to the prevailing pandemic also it is not wise to physically handle money. Mobile payment apps make it easy to do transactions. You can transfer any amount of money to any location within a short time. These best pay money apps provide the necessary security features to protect your bank details, card details, and other sensitive data. Try to select the best virtual wallet from a large number of available mobile payment apps. 
---
What are the best mobile payment apps?
---
1) Apple Pay
Apple Pay is one of the best pay by phone apps. But it is only for iPhone users. It is an NFC payment app available in over 55 countries. You can store your credit card, debit card, and prepaid card in Apple pay. It saves virtual account numbers instead of saving the real credit card numbers. Then you can pay for retail stores, online purchases and inside the app via Apple pay.
It is also possible to load electronic cash in Apple Pay. So you can load some money from a bank account, debit card, or credit card. You can use iMessage or ask Siri to receive money from the cash account. It also has Apple payment method called Apple Card. It is a Master card, and you can use anywhere to purchase things. This app helps to manage movie tickets, gift cards, boarding pass, and more very easily. 
You can install this app onto your iPhone from the Apple Store. You don't need to fear about the security of money in this app. Apple App needs your Touch ID or password to approve a payment. It also allows you to have a six-digit code other than the customary 4-digit PIN. You can link an Apple watch to the app and transfer tokenized payment card information into the watch. 
Website
IOS
---
2) PayPal
If you haven't heard about PayPal, I have one question: Where do you live, under a rock? It is that much famous payment method. Because more than 360 million active users are in PayPal, it is one of the best online payment apps. You can use this app for online payments and transfer money between your friends. If you are having an online business PayPal is the best payment method you can have. Many consumers like it because of the security. Sometimes you will miss some customers due to the unavailability of PayPal. 
You can link a bank account or a credit card to PayPal. You can receive money into this app too. The fund can be kept there, transfer out to a bank account, or use with the help of PayPal Debit MasterCard. PayPal does not transfer money directly to your bank account. You must do it manually. Whenever you did a transaction in PayPal, it sends you a notification. So you can track the details easily. PayPal charges 2.9% + $0.30 for payments from credit and debit cards. 
You get a Paypal Payments Pro version also. It offers easy cart integration, online invoicing, APIs, and phone-based credit card payments for a reasonable price. PayPal is compatible with both Android and Ios devices. You can link this app to Samsung Pay and Google Pay. So you can automatically draw from PayPal to pay for third party purchases. You can transfer money from PayPal balances for free. 
Website
Android
IOS
---
3) Venmo
Venmo is a mobile wallet app. The speciality in this app is that you can discuss the purchases you have done with your family or friends. The comments are posted in new-feed style. You can control the visibility of transactions. Venmo payment app helps to split a bill among friends or transfer money to family members. 
You can link a credit card or a bank account to Venmo cash app. if you get fund from another Venmo user, it is stored on the account. You can transfer money to your bank account to get it or to a MasterCard or a debit card link to it. A Venmo card is also available to withdraw money from an account. This helps to interact with online retailers. 
Payments in Venmo is instantaneous. If you pay for a wrong account, all the things you can do is talk to the relevant person and wait until he refunds. Business can't use Venmo payment app. it is limited to personal use. You have to bear a 3% transaction fee in credit card payments with Venmo. Currently, Venmo is available only in the US. So it does not support your international transactions. You don't get space for a loyalty card or gift card storing. 
Website
Android
IOS
---
4) Google Pay
Google Pay is an NFC payment app. You can store credit card, debit card, or loyalty card details in this app. Then use the app to pay for your purchases. You can make Instant money transactions and P2P transactions via Google Pay. It allows storing gift cards, online tickets, and boarding passes too. Google Pay is available for both Android and Ios platforms. It is one of the cheapest mobile payment methods. You won't charge any fees to make bank transfers and use debit cards. But you have to bear a fee of 2.9% for credit cards. Google Pay does not work with Siri or Google assistant. This app is a secure platform. You can use fingerprint ID or face ID to unlock the app. 
Is Google Pay safer than PayPal?
Both Google Pay and PayPal are safer money transferring apps. They use different use of various techniques to safeguard your data. So you don't need to fear in sending and receiving money. 
Website
Android
---
5) Zelle
Zelle is one of the best apps to transfer money. You can do peer-to-peer money transfers very easily with this app. you don't need to handle money or checks when using Zelle. You need to have the email address or mobile number of the recipient when transferring money. After entering the amount to send the recipient who already enrolled with Zelle will receive money instantly to their bank account. The recipients who are not enrolled with the app will get a notification on how to receive money. So the recipient doesn't need to have the Zelle app. 
Zelle has a limit for sending money. You can send only $500 per week if your bank does not offer Zelle. But for the banks with Zelle allows transferring larger amounts. The amount depends on the bank. This app is a safe one to use. 
Website
Android
IOS
---
6) Samsung Pay
Samsung app is an online payment app. this app works with the most recent Samsung phone models. This payment app prevails in over 18 countries, including the US, Singapore, Sweden, Australia, Canada, China, and South Korea. You can add a credit card or a debit card to this app. you need to frame the card in the camera rectangle that comes after choosing to add a card option. Then enter the expiring date, ZIP Code, and CVV number. The first payment card that you add becomes a Favourite card. You can add multiple cards. After setting up the Samsung Pay account, you won't use Google Pay for NFC payments.
If you need to use Google pay, you have to change phone settings and switch the default tap to pay app. Samsung app has an easy setup. You get a money account management option in this app. the app interface is not many user-friendly. There are lots of tabs and sections to deal and buttons across the bottom. It is one of the main drawbacks of Samsung Pay app. You get 5 Samsung Reward points for each transaction. After reaching 2000 points, you can have a $5 reward card.
Website
Android
---
7) Cash App
Cash app is an app for money transfer. You can create a free account and start sending and receiving money from other users within the same country. After downloading the app, you have to enter a unique username called $cashtag. You can add a phone number or an email address. You can add funds to the Cash App using a debit card linked to a bank account. You can either pay people or get paid by tapping the $ icon at the app's bottom. 
Website
Android
IOS
---
8) Cards – Mobile Wallet
The Cards-Mobile Wallet is a method to pay with a smartphone. This virtual wallet helps to keep all your cards in one wallet. It is safe and fast when compared with your wallet. You can keep payment cards, identity cards, key cards, loyalty cards, tickets, and transport cards in this mobile wallet. You can load any card onto your phone. It is compatible with NFC contactless technology. You can quickly access any card from this app. You don't need to bother about Cards app's security. It allows remotely locking the wallet. All sensitive data is double encrypted in the cloud. You can unlock cards with a PIN code or fingerprint. Cards – Mobile Wallet is available for Google Android, Apple ios, Blackberry OS, and Microsoft Windows. 
Website
Android
---
9) MoneyGram
MoneyGram is a virtual wallet app. After transferring money via MoneyGram, the receiver can get cash or get them on the bank account. MoneyGram is available in over 200 countries. You can send automatic recurring sends in MoneyGram on a weekly or monthly basis. Also, it avoids forgetting of bill payments. You can settle the bills of child support, mortgage, and more. MoneyGram app is available in Apple stores and Google Play Store. Biometric login is used here to secure your details. You can track the status of transfers too. 
Website
Android
IOS
---
10) Skrill
Skrill is a mobile wallet app. Millions of people all around the world use Skrill to send and receive money. You can also buy and sell crypto through Skrill app. You can pay a merchant directly from the Skrill wallet, receiving the money to the wallet. Then you can send money to an international bank account with Skrill money transfer without spending any extra dollar. Skrill allows receiving and paying cash in 41 currency. It offers four different currency accounts to one Skrill. Skrill is free to use. But if you are inactive for 12 months, you will charge $5. This mobile wallet app has more than 156 000 active merchants and over 32 million active users. 
Website
Android
IOS
---
11) Xoom Money Transfer
Xoom Money Transfer is an app like PayPal. It is an international money transfer app that is available in more than 150 countries. You can use Xoom in France, Germany, Italy, Australia, the UK, and many other countries. Xoom allows you to transfer money to friends and family members easily. You can easily create an account here. You can link your account, credit, or debit card into this app. 
You can figure out the total price of the transfer and total price the receiver gets by calculating using the app's fee and exchange rate calculator offers. Xoom app costs a lower price to international money transfers. So, your data is secured under this platform. Xoom uses 128-bit data security encryption to protect data. One of the best advantage in this app is it offers a money-back guarantee. In case your recipient didn't receive your money Xoom will refund. 
Website
Android
IOS
---
12) Payoneer
Payoneer is a very famous app to transfer money. It is used by companies like Google, Fiverr, and Airbnb. You can withdraw funds directly from debit cards via Payoneer. It charges a flat $3 fee for a transfer. You can register for two basic accounts in Payoneer. One account type charges no annual fees and permits to withdraw money directly to your local bank account. The other account type has a prepaid Payoneer MasterCard charges a yearly fee of $29.95. You can't get the second account type to businesses. It is only for personal use. 
Payoneer app is available for Android and iOS devices. Also, it supports more than 200 countries and 150 currencies. This app is available in over 20 languages, including Russian, French, Chinese, Arabian, and more. You can change languages when needed. Payoneer costs $3.00 for ACH transfer, Debit cards, and Credit card transfers. 
Website
Android
IOS
---
13) NETELLER
This app is one of the mobile wallet apps. It offers online payments, cryptocurrency buying and selling, and money transfers. Also, it handles online gambling payments, merchant payouts, payment to global suppliers, and payouts to the affiliate. 
You can fund your NETELLER account using VISA debit, VISA, Skrill, Bitcoin Cash, Paysafecard, and more. It charges upload fees when funding and withdrawal fees. You will charge a withdrawal fee of $10 for a Bank Transfer, $0 for merchant sites, $12.75 for a member Wire transfer, and a minimum of $0.50 for a Money Transfer. You won't charge any dollar for NETELLER transfers through Skrill. 
NETELLER is compatible with more than 200 countries. It offers 27 account currencies with a NETELLER account. You will charge 3.99% when converting currencies. For global transfers, this digital wallet takes 3-5 business days. NETELLER app is available for Android and Ios devices. This is a secure send money app that uses 2-step authentication and secure ID. 
Website
Android
IOS
---
Which pay app is most secure?
---
You will find several payment apps that help you to transfer money to worldwide users. It is not easy to tell the most secure pay app as all of them have many good features to keep your money card and bank accounts safely. I recommend you to choose PayPal, Zelle, Venom, and Apple Pay to try as the secure apps. 
---
What are the famous mobile payment apps in India?
---
Many mobile payment apps are used in India to make your work easy. Google Pay, PayPal, Paytm, BHIM App, and PhonePe are some of them. 
---
What are the famous mobile payment apps in the UK?
---
There are many trusted digital wallets that you can use in the UK. You can try Google Pay, Apple Pay, Venmo, PayPal, and Samsung Pay. Many UK citizens use one of these five apps to make transactions. 
---
What are the famous mobile payment apps in the USA?
---
The USA people use several digital wallets or money transfer apps. Some of them are Google Pay, Samsung Pay, Square Cash, and Apple Pay. 
---
Summary
Now you don't need to handle virus covered notes or bills in stores. The development of technology has introduced ways to pay with your smartphone. You can find several mobile payment apps. These virtual cash wallets always make your transactions super easy. You need to install these mobile payment apps to your mobile and sign up for them. After funding your mobile app, you need to waste only a few taps to make a transaction to anywhere at any time. The receiver will get money within a few time. 
You have to consider the available countries, currencies use, and charges incurred from you when selecting a mobile payment app. Try to choose the best secure mobile payment app to ease your work. 
---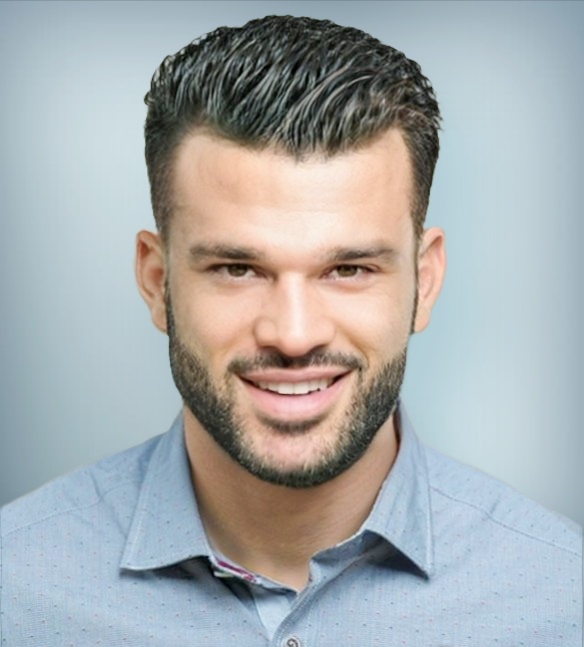 I'm Jhon Max from Nevada, USA. I'm graduated as a computer engineer and I have more than 10 years of experience in app developing, web developing and software developing.
I welcome you to my site, Archies of Tech. The main objective of our website is to provide you with information on apps, games, software, which are similar to some of the popular applications available out there.