As a result of the Information Technology industry, both students and adults are moving from the traditional learning methods to e-learning methods. In the past, schools or universities are the major sources of knowledge. They had to wait for teachers for education. But now there are thousands of alternative options to gather information and get more knowledge. Now there is no need to wait for anyone to learn. Due to the development of the Information Technology industry and internet facilities, ELearning sites become to the top. You have thousands of ELearning sites available on the internet for both free and payable. Among them, Sites like Udemy are the most successful and audience caught ELearning platforms all over the world. 
---
What is Sites like Udemy?
---
Udemy is an American open online course provider that has a 35 million audience and 57,000 instructors. They are more than 150,000 courses, and they are taught in over 65 languages. In some courses, Udemy offers a digital certificate. You can get lots of courses for affordable they are between $19.99 to $199.99. And there are over 6,700 free courses. Udemy is the best ELearning site for you. But there are some disadvantages as same as the advantages. The certification of Udemy is not professional. And they don't create the course content. So because of these cons, Instructors and Students are searching for Udemy alternatives.
Why is udemy so cheap?
Udemy gives you some free courses, and some are for very low prices. It helps them to grab the audience and increase the users of Udemy courses. But it doesn't mean that they give affordable courses with a lack of quality. 
Do udemy courses expire?
Courses of Udemy does not have any specific validity period. If you buy any course from Udemy, you can use it in the whole lifetime. And once you enrol in a class, access is on your hand till you have an Udemy account. It doesn't matter whether it is a free course or a discounted one. 
Can I access Udemy courses for free?
Yes. You can have free Udemy courses.
---
Alternatives to Udemy | What is similar to Udemy?
---
Here you have an alternative for sites like Udemy and information about each of them. According to your expectations, you can select the best suitable eLearning site for you.
---
1) Khan Academy
Khan Academy is the world's largest ELearning platform, like Udemy. But Khan is more popular as a free site. It is a non-profit Academy which is powered by world influential foundations and business. You can find lots of subjects in many categories like Mathematics, Biology, Chemistry, Physics, Arts, finance and humanities, etc. They are growing fast, and they add new subjects daily. The most important thing is it gives you the freedom to handle it according to your preference. You can stop, fast forward, pause and rewind videos as your wish. And you can find unlimited practice problems here. These are the main features of Khan Academy. Join Khan to learn more.
Website
Android
IOS
---
2) Edx
Edx is one of the popular ELearning sites like Udemy which has a large community all over the world. They offer over 2500 courses with the best course contents and combining with 140 institutions like Harvard and Berkeley University. Edx gives you a professional and accredited certificate when you complete the course. And there is an amazing refund policy. If you feel that you don't continue the course within 14 days, they fully refund the amount of the course soon. You can follow lots of courses free. But in free courses, you don't get any certification in the end.
The draw-back of Edx is they don't have a wide range of courses. Some courses and not in Edx like banking and filmmaking. So if you need to get more content better to have a look at Skillshare or Udemy, and the other con of Edx is it gives freedom to their partners to create the courses according to their expectations. It may mess up the course structure. 
Website
Android
IOS
---
3) LinkedIn Learning
LinkedIn Learning is a world-famous online ELearning platform which gives you more than 16,000 of courses in different kind of categories. You can get a certificate after you complete the course. And they offer project files and quizzes for a better experience and to get the best practice in your subject. There is no specific time.
All the courses are available at any time anywhere, where you have an internet connection through your mobile phone or computer. And you can cancel the courses at any time that you need. If you a new user, you can learn the first month entirely free. It's like a trial. LinkedIn Learning doesn't do refunds. According to their refund policy, they refund in a jurisdiction or certain situation only. And they offer both monthly and annual billing.
Is udemy better than

LinkedIn

learning?
When comparing LinkedIn Learning with Udemy, in my opinion, Udemy takes the first place due to the refund policies and because of the free course that they offer. 
Website
Android
IOS
---
4) Lynda
Lynda is not a new platform for learning. LinkedIn Learning has changed its name to Lynda. This platform provides a large number of courses in various categories in both technical and non-technical and subjects like Software Development, Business, Design, Web Development, and photography.
Lynda offers you one month of a free trial. By following the trial, you can get an idea about the course content and is it suitable for you or not. Then you can continue. It's a big advantage for you. In Lynda, you have both a monthly plan and an annual plan. For a monthly plan, it takes $29.99 and $24 per month for an annual plan. And the major advantage of Lynda is it provides courses related to the job market. 
Is udemy better than Lynda?
Yes. From my point of view, Lynda is better than Udemy because Lynda is always trying to give course content related to the job market, new industry trends, and job fields. 
Website
Android
IOS
---
5) Coursera
Coursera is another best alternative like other sites like Udemy, which is more popular all over the world. It is a very well planned community which is connected with world-famous institutions. And Coursera is a very updatable site. They add new course contents and update the available course contents daily. At the end of the course, you can get a certificate from the partnered universities and institutions. Coursera offers you flexible class schedules and great financing offers. Lots of courses are there that you can enter fully free and you have to pay if you need a certification only. This is how Coursera treats its users. Join Coursera to get better knowledge. 
You may also like to read about the Top 12 apps like Mobdro (For free video streams)
Is Coursera better than udemy?
When we compare Udemy, and Coursera Udemy comes up due to its features and popularity.
Website
Android
IOS
---
If you are searching for eLearning sites like Udemy, Skillshare is the best place for it. Skillshare is another best online learning site that has a large audience around the world. It offers you one month of a free trial. And you can pay as a monthly plan or an annual plan. For the monthly plan, it takes $15.00 per month. And it takes only $8.25 per month for the annual plan. In this learning platform, you can improve lots of skills that you have and also you can learn the latest technologies.
Here you can learn Videography, Photography, Marketing, Finance, Web Developing, and more. As these advantages, Skillshare has so many disadvantages also. In Skillshare there are lots of tutors from various countries. So the course contents and the teaching styles and methods are very different. It may be a little bit confusing for the students. And the big draw-back of Skillshare is the teachers or tutors in this platform are not the vetted ones. Anyone can be a teacher or tutor there. This is a disadvantage because Skillshare can't take responsibility for the course contents on their site. 
Still, Udemy is at the top-level when we consider Skillshare and Udemy because Udemy has very professional tutors and teachers. They give users only high-quality course contents. 
Website
Android
IOS
---
7) Codecademy
Codecademy is an online learning platform as an alternative to Udemy. It has a wide range of courses which helps you to increase your knowledge and skills you have. Codecademy is the ideal place to learn and get more information about programming languages such as Java, HTML, CSS, JavaScript, and much more. It offers interactive coding sessions for newcomers. And as a big opportunity, Codecademy provides you with a basic free plan to learn.
After following the course and the practical sessions, you can create your portfolio and show it to the recruiters. Tutors, Advisors, and other graduates answer your questions, give solutions for the problems. But there you cannot find more details about the instructors in Codecademy. They show only limited details about the tutors. Codecademy doesn't offer an accredited certificate. Codecademy only gives you proof that you have completed it. For that purpose, it's better to you have a look at Skillshare or Edx.
Website
Android
IOS
---
8) Udacity
This site is another best platform for you for the learning purpose. Udacity is more popular among the people because it gives high-quality course content to the users. It collaborates with partners like Google, AWS(Amazon), and Nvidia and creates its content with the leading technologies. They do it at a professional level. That why lots of people trust Udacity's courses.
The backend of Udacity is well arranged, and due to a good backend, it is easy to use. The most advantage is Udacity offers you 200 free courses. Moreover, it offers a certificate at the end of the course. But they don't offer it if you are learning from a free account. And also you have to remember Udacity is a private institution. So the certificate is not an accredited one. These are the pros and cons of Udacity. To get high-quality content, join Udacity. 
Website
---
9) Masterclass
Among the collection of ELearning platforms, Masterclass takes a great place. It helps more in your studies and to get more knowledge and information and improve your skills day by day. You can get a class for $90, and there is an All-access pass for $180. All-Access Pass includes every course in Masterclass. Suppose you are a person who is interested in more classes.
All-Access Pass is the most suitable one. And you can learn from the professionals in the Masterclass. The videos of the lessons are of good quality and they very attractive to the learners. And It is very user-friendly, and it is easy to use. You can learn as you own preference. If you are learning by watching videos, you can watch them slowly or fast. It feels free for you on this website when you are studying.
Website
Android
IOS
---
10) Pluralsight
Pluralsight is another best alternative to sites like Udemy. It offers you more courses in a wide range. And the courses are categorized from the beginner level to the expert level. It will protect your time because you don't have to search more to choose the courses which suitable for you. Pluralsight issues a certificate at the end of the course. It is an online learning platform that can use it very easily on your devices, such as a mobile phone or computer. Pluralsight allows you to learn in your preference. The biggest advantage is you can translate the course contents into many languages. But sometimes there are some video quality issues in their reviews. 
Website
Android
---
Websites like Udemy in the USA
---
---
Sites like Udemy in India
---
Khan Academy

Coursera

Lynda.com

Udacity

Skillshare
---
Summary
eLearning becomes a basic need today. So lots of people are following ELearning methods for the learning purpose. According to the above collection, every platform has different kind of features. They differ from each other. And the student's or learner's needs are also different. You have to choose the best site for you according to your own needs. Then only you can be a success. Here we introduce a collection of alternatives sites like Udemy. Please go through it and choose the best one.
---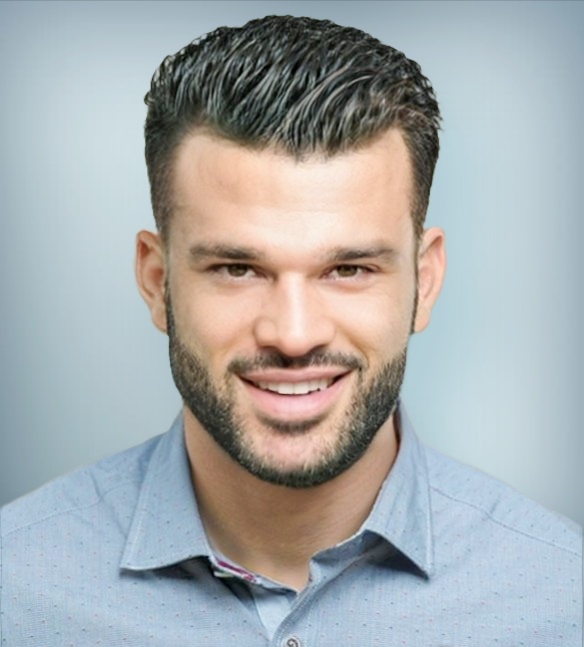 I'm Jhon Max from Nevada, USA. I'm graduated as a computer engineer and I have more than 10 years of experience in app developing, web developing and software developing.
I welcome you to my site, Archies of Tech. The main objective of our website is to provide you with information on apps, games, software, which are similar to some of the popular applications available out there.