What is the most popular marketing software available in 2021? We know that your answer is HubSpot. HubSpot is not the only marketing software available at present. There are several HubSpot alternatives available to ease your work. Sometimes you will find it difficult to use HubSpot for startups and small businesses. So you can try for an alternative. HubSpot offers some services like CRM for free. But you need to pay for the rest. So this can be an expensive marketing solution. It is better to know about the alternatives before switching to them. If you are searching for the best and cheap HubSpot alternatives, just go through this article. It contains all the details about the HubSpot alternatives to assist you in finding the best one. 
---
Who are the Best HubSpot Competitors?
---
1) SalesForce
This site provides a great marketing tool for the business world. Hence, It is one of the best alternatives for HubSpot. Salesforce is a marketing cloud. Salesforce Marketing Cloud has many products like Audience Studio, email studio, data studio, mobile studio, and interaction studio. The marketing to offers six different platforms to build effective marketing strategies. Those are Journey Builder, Personalization Builder, Analytics builder, content builder, and audience builder. The salesforce platform can work with Apple Safari, Google Chrome, Mozilla Firefox, and Microsoft Edge. 
The SalesForce plans come in 4 types. The Essential plan costs $25 per user monthly. On the other hand, the Professional plan comes for $75 per user per month. The Enterprise plan costs $150 per month while the unlimited plan comes for $300 per month. 
Is HubSpot Better than Salesforce?
It is not fair to say that HubSpot is better than Salesforce. Both of them have the best features for any kind of business. So it is better to use one of them considering all your requirements and the available features. 
Is Salesforce Bigger than HubSpot?
HubSpot has 78 700 users all around the world. It is famous in more than 120 countries. Also, the Salesforce marketing tool has more than 150 000 customers. Still, all these numbers are fluctuating, and both tools are keep growing. 
Website
Android
IOS
---
2) ActiveCampaign
ActiveCampaign is one of the best marketing solutions similar to HubSpot. It is a famous platform and has a wide range of customer bases. Also, this is designed for marketing, sales, and customer service teams. It also acts as a higher education software as a service or SaaS. ActiveCampaign is best for agencies, bloggers, and eCommerce. ActiveCampaign had features like CRM and sales, messaging, marketing automation, email marketing services, and machine learning. 
ActiveCampaign offers four paid plans. So you can use the best one suits you. The Lite plan supports three users. It has email and chats support, newsletters, email marketing, marketing automation, and unlimited email. It costs $9 per month. The Plus plan for $129 supports 25 users, sales automation CRM, unlimited email sending, lead and contact scoring, and deep data integrations. It also offers custom branding, a custom domain, training, SMS marketing, and custom user permissions.
The Professional plan supports 50 users. Site messaging, unlimited email sending, predictive sending, attribution, and win probabilities are some features available in this plan other than common features. It costs $129 per month. You can buy the Enterprise plan by paying $229 monthly. It has phone support, a custom mail server domain, customer reporting, unlimited message sending, free design services, onboarding, and offers a dedicated account rep. 
Website
Android
IOS
---
3) Zoho CRM
Zoho CRM is an all-in-one marketing powerhouse. It includes services like website creation, email hosting, customer relationship management software, and project management software. The Zoho CRM has different plans to select. There, you get a free trial with all the plans. The Standard plan costs $12 per month. It also contains features like mass emails, custom dashboards, workflows, scoring rules, and multiple pipelines. The Professional plan contains sales signals, Blueprint, Web-to-Case Forms, Validation Rules, and Inventory Management plus features in the Standard. Also, it costs $20 per user for a month. The enterprise plan comes for $35 per user for a month. This plan's features contain:
Features available in the Professional plan plus Zia Al.

Canvas.

Multi-user Portals.

Mobile SDK and MDM.

Advanced customization.
The Ultimate plan that comes for $45 per user for a month contains features available in the Enterprise plan plus enhanced feature limits and advanced BI-bundled with Zoho Analytics. The free edition of Zoho CRM allows three free users and essentials like mobile apps, leads, and documents. You can select the perfect plan that suits your business. 
Website
Android
IOS
---
4) Keap
Keap is one of the best alternatives for HubSpot. Also, It is a cloud-based sales and marketing solution. Keap provides customer relationship management (CRM), e-commerce functionalities, and marketing automation in one place. You get many features with Keap. It allows sending emails, track customer interactions, running campaigns with personalized communication triggers based on email opened, clicks, segmenting contacts, and more. You can analyze ROI data, campaign performance, and emails. You can use Keap on android or ios devices.
Keap has several pricing plans to select. The Lite plan costs $79 per month. The Pro plan comes for $149 for a month. The Max plan costs $199 monthly. You can select one of these plans considering all your requirements. 
Website
Android
IOS
---
5) Buffer
Buffer is a famous marketing tool that is similar to HubSpot. It suits small and midsize businesses. Many big brand names in the industry like Denver Broncos and Microsoft use this marketing tool. You can publish content, analyze social media performance, and engage with clients using Buffer.
Buffer has different products like Buffer Publish, Buffer Reply, and Buffer Analyze. All these products make your business life easier. It allows integrations with several social media profiles like Pinterest, Twitter, Facebook, Google+, and LinkedIn. You can customize the social media posts to different platforms at once. Then you can send it to all the platforms at once. 
Buffer has a free version for you. It allows only one user, three linked social media accounts, and ten scheduled posts. The Pro plan that costs $15 per month allows two users, 100 scheduled posts, and eight linked social media accounts. The business plan offers 25 linked social media accounts 2 000 scheduled posts for six users. But, it costs $99 per month. Here, you can use either the browser extension or app in Buffer. More than 75 000 people across the globe are a part of this tool. 
Website
Android
IOS
---
6) Mailchimp
Mailchimp is a famous marketing tool. It helps your business connect with your audience. Mailchimp is good for email marketing by automating emails. Mailchimp has few plans to select. The Free plan allows one audience up to 2000 contacts. You get marketing CRM, Creative assistant, website builder, Mailchimp domain, and forms and landing pages. Moreover, the Essential plan allows three audiences and up to 50 000 contacts. It includes all email templates, custom branding, A/B Testing, Custom branding, and 24/7 Email and chats support. All these come for $9.
The Standard plan comes for $14.99, and it supports five audiences and up to 100 000 contacts. It offers custom templates, behavioural targeting, dynamic content, sending time optimization, and customer journey builder + branching points. Hence, the Premium version comes for $299 per month. It allows unlimited audiences and 200 000+ contacts. It has everything available in standard and multivariate testing, advanced segmentation, phone support, comparative reporting, unlimited seats, and role-based access. Check out all these plans and select the best one for you.
Is HubSpot Better than Mailchimp?
Mailchimp is famous, just like HubSpot. Both have similar contact management features. When comparing HubSpot and Mailchimp, Mailchimp is best for small businesses. It has an affordable price, value and easy to use. 
Is Mailchimp still the Best?
This application has more than 12 million customers and clients. It offers a vast range of features and services for businesses. 
Website
Android
IOS
---
7) Marketo
Marketo marketing features including lead nurturing, lead sourcing, Bi-directional CRM, email marketing, consumer Marketing, Web Activity Tracking, Mobile Marketing, Social Marketing, CRM Integration, Digital Ads, Revenue Attribution, etc. Marketo has several plans to select. They are Select, Prime, Ultimate, and Enterprise. These features, as well as pricing changes from one, plan to another. Marketo has few plans to select. Those are Select, Prime, Ultimate, and Enterprise. You can select the best one comparing the features of this plan with your requirements. 
Website
---
8) Sendinblue
Many people around the world use Sendinblue as an alternative to HubSpot. It offers unlimited contacts and a built-in-CRM as a part of the free service. Sendinblue has SMS marketing tools and autoresponders. So it is easy for you to make new customers and actively engage with them. If you are a beginner at email marketing, then Sendinblue is an excellent choice. It contains lots of great features to help you in learning. 
Sendinblue contains a free version. You can use it for years. There are paid versions of this HubSpot alternative that comes with advanced facilities. The Lite version costs $25 per month. It allows you to send 100 000 emails per day. The Premium version costs $65 per month. It supports 1 million emails per day. It allows marketing automation, among other connections. The Enterprise package can be customized concerning your requirements. So its prices also may change. 
Which is Better: Mailchimp or Sendinblue?
Mailchimp and Sendinblue are famous marketing tools. Both of them are easy to use. You get a more significant number of more attractive email templates than Sendinblue. Sendinblue facilitates email automation better than Mailchimp. The price plan of both of these significantly differs. This difference is also available with the features they provide. It is not fair to say Mailchimp is better than Sendinblue. Both of them have good features and help businesses. 
Website
---
9) Zymplify
Zympify is a popular marketing tool like HubSpot. It helps to grow your business through a multi-channel campaign. Zymplify can track website visitors. So you can identify unknown website visitors and track their connection with your site. The Marketing Calendar shows all your scheduled marketing activities in a single place. Here, you can build a lead magnet, newsletters, tripwire pages, and more with Landing Page builder. The contacts CRM allows you to manage all the contacts in one place.
The single customer view offers a complete overview of all interactions through all channels with your prospects. The social posts feature lets you connect with all leading social channels and schedule social posts in advance. Zymplify will help to achieve your business goals and easily. It has several pricing plans to select from. The Demand plan costs £499 per month. Also, it offers unlimited contacts. The Prospector plan comes for £750 per month. 
Website
---
10) SharpSpring
SharpSpring is one of the best alternatives for HubSpot. It offers to manage sales, do analytics, lead generation, manage contacts, SharpSpring allows integrations with Salesforce, Google Adwords, and many other famous applications. The open API and Zapier integration offer the chance to connect with other solutions they have. 
Social ROI displays, conversation filtering, track brand advocates and hot leads, schedule social media posts to display them, and social activity triggers are the features you get in social media campaigns with SharpSpring. You can boost a blog with this platform. It offers an HTML editor for tech-savvies, templates to design the blog, social media widget, and SharpSpring tracking code. Automating, CRM, and marketing automation also have different features to ease your work. 
SharpSpring has five plans. You can have a $ 450 per month plan for 1500 contacts. The plans come for $650 per month is for 10 000 contacts. Also, $875 per month for 20 000 contacts. There are two other plans, namely Agency and Enterprise plans. A full plan is having all the features. 
Website
---
11) Agile CRM
Agile CRM is an excellent alternative for HubSpot. It is an all-in-one CRM that automates your sales, service, and marketing. Moreover, Agile CRM contains modern features and integrations. It is easy to implement. Agile CRM can be integrated with Facebook, 1wilio, RingCentral, Google Apps, LinkedIn, and Twitter. You find landing page builder, email marketing, marketing automation, social suite, email tracking, and mobile marketing. Agile CRM has four plans to select, including the free plan. The Starter plan costs $8.99 while the Regular plan costs $29.99. You must purchase the Enterprise plan by spending $47.99 monthly. 
Website
Android
IOS
---
12) GetResponse
GetResponse is a company like HubSpot. It is one of the best choices to fulfil the marketing requirements of small businesses. You get several solutions like webinars, auto funnel, email marketing, autoresponders, and marketing automation. The autoresponders feature got a drag and drop feature to manage messages, send any number of daily messages, adjust advanced timing controls to the messages, send time-based messages, and enable editing them at any time.
The marketing automation features include automated communications with tagging and scoring and visual workflows having actions, conditions, and filters with drag-and-drop functionality. GetResponse gives customizable webinar URLs, webinar registrants and autoresponders, SSL encrypted webinar URLs having password protection, and webinar analytics including time spent watching the webinar, survey vote responses, and the location of viewers.
GetResponse offers four plans. The basic plan that costs $15 a month includes exit pop-ups, surveys and forms, automation templates, email marketing, landing pages, Facebook Ads, and autoresponders. The Plus plan contains all the basic plan features plus support for three users, e-product selling, sales, and list-building funnels, landing pages, a basic CRM, and webinars for 1000 attendees. It costs $49 per month. The Professional plan supports five users. It includes paid webinars, unpaid webinars up to 300 attendees, webinar funnels, automation builder, and contact tagging and scoring.
The Professional plan costs $99 a month. The Enterprise plan that comes for $1 199 per month includes transactional emails, your IP address, an account manager, a webinar for 500 attendees, deliverability consulting, and email campaign consulting. This plan also includes all the other features included in the previous plans. You are given a 30 day free trial for each plan in GetResponse. So you can try them and get the decision whether to proceed or not. 
Website
Android
IOS
---
13) Drip
Drip is among the top place in the HubSpot alternatives list. This HubSpot competitor has several features to make your marketing automation processes easy. It has features for personalization, engagement, customer data, and optimization. You get three plans in Drip. The Basic plan costs $49 per month. It provides 24/7 email and chats support, a contact list with 2500 active users, unlimited emails. The Pro Plan offers to upgrade to 5 000 subscribers. It costs $122 monthly. The price of the Enterprise plan varies with your requirements. One of the main drawbacks of Drip is, it is limited to the ECRM or CRM sphere. 
Website
---
14) Storychief
Storychief is one of the best alternatives for HubSpot. And, it includes tools for data management, social media analytics, and SEO content management. Also, it is famous in more than 70 countries and has more than 15 000 users. Storychief is famous among freelancers, agencies, and brands. There are many valuable features available in Storychief. Those are collaboration, content management, scheduling, SEO, API, Integrations, text editor, customer targeting, etc. 
You can use Storychief's forever. It contains features like online editor access, document approval, multi-channel publishing, and invite team members and collaborate. The team plan costs $90per month. It comes with four user approvals, one workspace, unlimited campaigns, and unlimited stories and social media posts. The Agency plan includes 25 users' accounts, five private workplaces for clients, unlimited stories and social media posts, unlimited campaigns, and Whitelabel notifications and reports. 
Website
---
15) Wishpond
https://www.youtube.com/watch?v=-l4yi1UdtWc
Wishpond is a popular alternative for HubSpot. Many big companies, small businesses, and agencies get the support of this platform. It offers several products like marketing automation, email marketing, website pop-ups, online forms, leads database, referral suit, landing page design, promotions, and contests assistance. 
You can automate email newsletters, easy to create emails using the drag and drop feature in Wishpond, automating email drip campaign, and use mobile-responsive templates for emails are some features you find in email marketing with Wishpond. Tracking lead activity, demographics, and other data for email campaigns, sending potential leads to the inbox of salespeople via automation, and automate your favourite programs and apps via integrating with Wishpond are some features available for marketing automation. It supports vote, referral, video, photo caption, photo, sweepstakes, bonus entry, and leaderboard contests. 
Wishpond offers a 14-day free trial to decide whether to proceed with it or not. You get your plans on this platform. The starting out plan costs $49 per month. The Everything You Need plan costs $99 per month, and the Rapid Growth Plan comes for $199 per month. The no-user accounts, leads, and other features differ from one plan to another. 
Website
---
16) Kajabi
Kajabi is an all-in-one platform marketing tool like HubSpot. It helps to create sale funnels, landing pages and convert site visitors into customers. It is famous as an email marketing tool too. Kajabi gives a visual email editor. So you can build great-looking, high-converting email campaigns fast. Kajabi offers three pricing plans. Here, you can pay monthly or annually. The Basic Plan costs $129 per month. It includes five products, one admin user, one site, 25 pipelines, 25 000 marketing emails per month, and 1000 active users. The Pro Plan that costs $389 per month includes 100 products, five admin users, 75 000 marketing emails per month, and 10 000 active users. 
Website
Android
IOS
---
17) Ontraport
Ontraport is a similar software to HubSpot. You can lots of features in Ontraport like membership sites, marketing analytics, CRM, landing pages, sales force automation, marketing automation, and business process automation. On report offers integration with Stripe and PayPal to offer you secure gateway payments. 
Ontraport has a two-week free trial. So you can check the compatibility of this software with your requirements. The Basic plan comes for $79 per month. It supports one user and unlimited emails, and 1000 contacts. The Plus plan that costs $147 per month offers two users and 2500 contacts with unlimited emails. In the Pro plan, you get three user approvals, 10000 contacts, email consultations, and unlimited emails that come for $297. You get five user support, more than 20 000 contacts, 200 000 monthly emails, personal account rep, email consultations, and Ontraport account set up. It costs $497 per month. If you need more features than above mentioned, then a special custom-priced monthly plan is waiting for you. 
Website
---
18) Aritic PinPoint
Aritic PinPoint is one of the best alternatives of HubSpot that has more than 2500 customers. If you are running a digital business Aritic Pinpoint is a helpful tool for you. This platform has features like landing page builder, lead tracking, lead nurturing, email marketing automation, A/B testing, email marketing automation, web site tracking features. Aritic Pinpoint integrates with Zoho CRM, SugarCRM, Salesforce, and social media like Linkedin, Facebook, Google Plus, Instagram, Twitter, and Foursquare. Aritic Pinpoint has some pricing plans to select. It also has a free trial and a free version. This platform is best for B2C and B2B companies that target to leverage digital medium for growth.
Website
---
19) Engagebay
Engagebay is an all-in-one marketing suite that is an alternative to HubSpot. It offers a wide range of facilities, including email marketing, SMS marketing, marketing automation, web forms, email sequences, landing pages, etc. Moreover, it includes contact management software, CRM, appointment scheduling software, and sales enablement tools. You can integrate Engagebay with lots of apps that you use every day. 
Engagebay has a free plan. You get free lifetime access to up to 15 users. It includes helpdesk, CRM, live chat, landing pages, email marketing, email broadcasts, lead grabbers, and sequences. The free plan allows you to send 1000 branded emails every month to 1000 contacts. Here, you get all these features plus tag manager, third-party integration, conversational inbox, a landing page builder, web pop-ups, email templates, SMS marketing, and social suite with the Basic Plan. You will send 10 000 branded emails every month to 15 000 contacts with this package that costs $8.99.
The Growth plan offers service automation, a custom domain, site messages, broadcasting A/B testing, push notifications, call records, proposals, and marketing automation. It also offers 25 000 branded emails sending for a month to 50 000 contacts. The Growth Plan costs $29.99 monthly. The other plan, named Pro, comes for $47.99 per month. It includes all the above features and a dedicated account manager, goals role management, role management, SSO, uptime SLA, and phone support. Here, it offers marketing automation, web analytics, proposal analytics, and 50 000 branded emails per month sending to unlimited contacts. You can choose the best plan concerning the features and your requirements. If you are having a startup business or a small business, Engagebay is the best HubSpot alternative. 
Website
Android
---
What is the Best Free CRM for Small Businesses?
---
A free CRM is a great help for a small business. Moreover, there are several free CRM available at present. Some of the best free CRM are Agile CRM, Apptivo, SuiteCRM, and HubSpot CRM. You can use one of them as a marketing tool for your small business. 
---
What is the Easiest CRM?
---
Most CRM is easy to use. Salesforce Sales Cloud, Nutshell, Ontraport, Nimble, Close, Zoho CRM, Pipedrive, and Apptivo are some of the easy-to-use CRM. Pipedrive is the easiest CRM. It has a user-friendly interface. 
---
Does Shopify Have a CRM?
---
The simple answer is yes. Shopify has a CRM. But you can use any other CRM platform like Agile CRM, Nimble CRM, Zoho CRM, Ontraport CRM, etc. 
---
Summary
There are many HubSpot alternatives available for marketing purposes. All of them have something new for the customers. You must select the best solution to suit all your business requirements. HubSpot alternatives offer you a cheaper and better plan. Some of the above-discussed marketing tools give you first-class automation, while some alternatives are easy-to-use tools. It is better to check more about the marketing tool before you select one for the business. 
---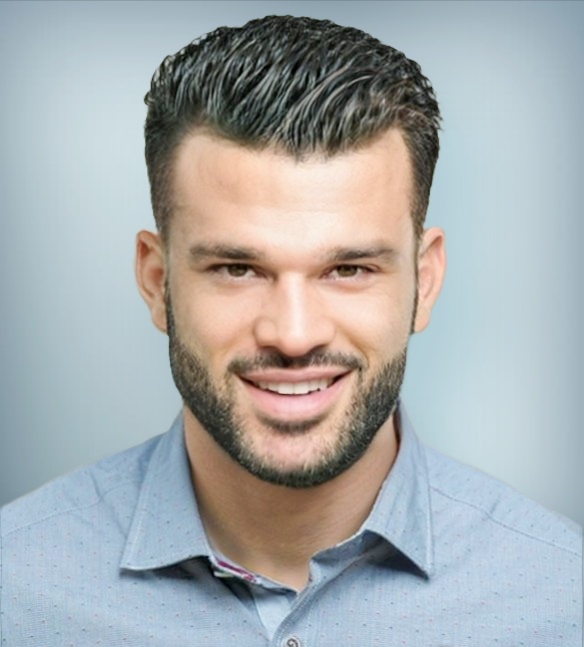 I'm Jhon Max from Nevada, USA. I'm graduated as a computer engineer and I have more than 10 years of experience in app developing, web developing and software developing.
I welcome you to my site, Archies of Tech. The main objective of our website is to provide you with information on apps, games, software, which are similar to some of the popular applications available out there.